But the Black Student had it coming, he was uppity and a Republican.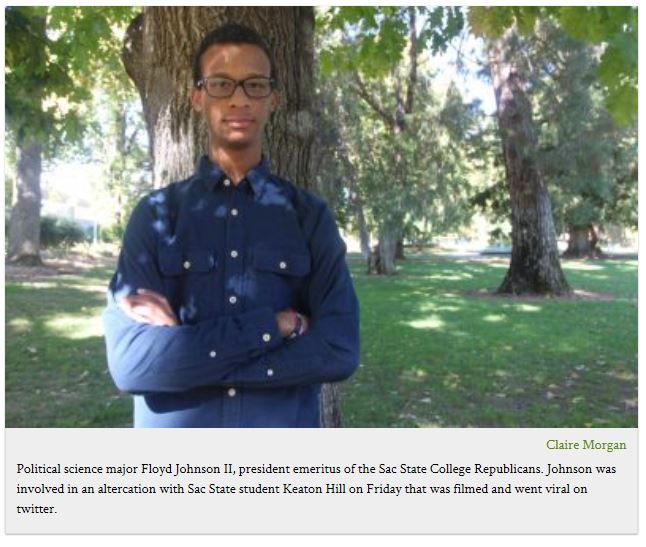 Meet Keaton Hill from Sacrament State College.
The video shows Hill repeatedly reaching for Johnson's phone before Seufert restrains Hill, who repeatedly tells Johnson "You're gonna end up fucking dead."
….
The Sac State Police then arrived and took a report. Hill and Johnson have both claimed to have filed reports with the Office of Student Conduct as well.
Viral video shows attack on former Sac State College Republicans president
So you see, White Privileged Keaton Hill got away with beating on Mr. Johnson because any black man that leaves the Liberal Plantation must be punished without fear of the law.