Emotions were running high Monday at the annual Judiciary Committee public hearing on a variety of gun bills.

An anti-gun activist was removed from the hearing by Capitol Police after Second Amendment supporters captured a photo of her texting that "If I had a gun, I'd blow away Sampson and a large group of NRA."
Anti-gun activist: I'd 'blow away' CT lawmaker, NRA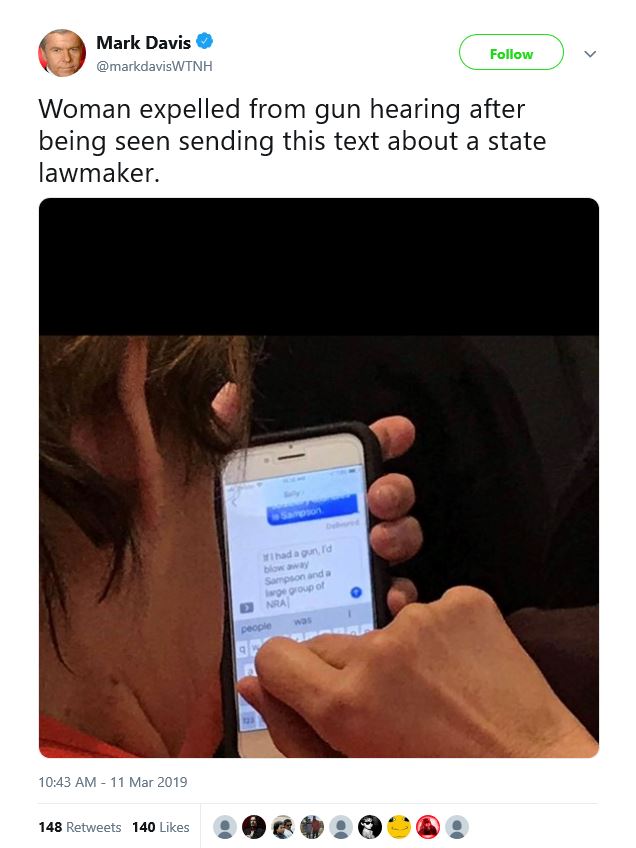 This is the enlarged version with a bit of sharpness added for easier reading: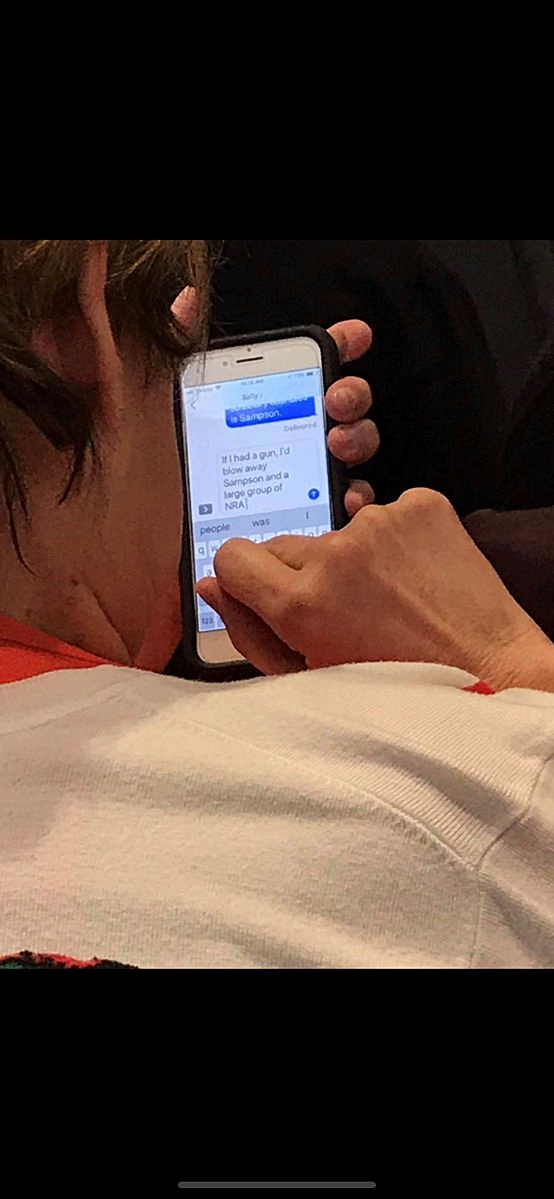 Don't worry, she was taken outside and released into the wild without any charges and without any name taken.
---
Update: The woman is still unidentified, but she was part of the Connecticut Against Gun Violence group. A video of her removal has surfaced.

They are against violence unless it is against the NRA and defenders of the Second Amendment, then it is OK.
Hypocrites.