Gerdon goes on to say in his manifesto he chose this particular zip code due to its high percentage of "black population". He further discusses his hatred of African Americans. pic.twitter.com/UCJSziP18n

— StopAntisemitism (@StopAntisemites) May 14, 2022
The image: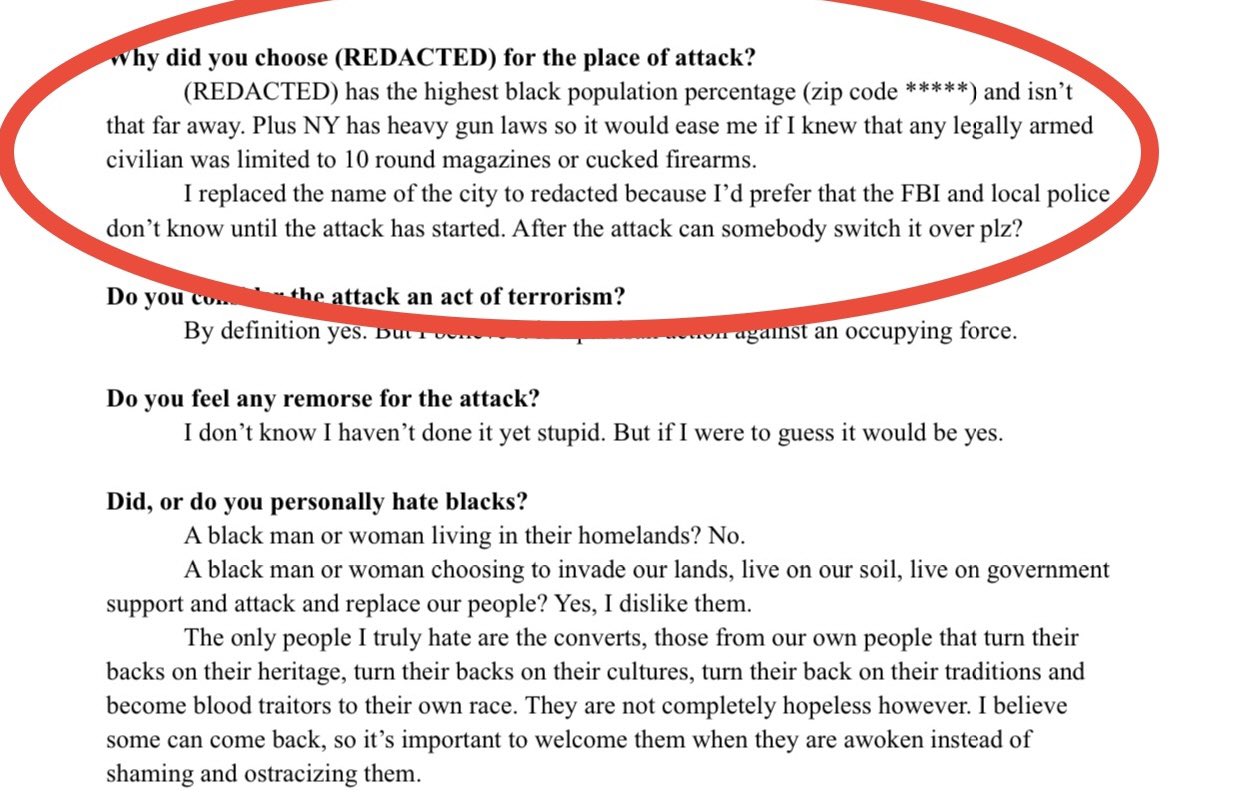 The shooter cited New York gun laws as being in his favor limiting the number of armed civilians and the capacity of their magazines, if they were armed.
This is a screaming indictment of limitations on concealed carry.
Buffalo Tops Market and Pulse Night Club, two domestic terror shootings selected for being in places with limited to no concealed carry or armed civilians.