We were talking about knives in Facebook and a couple of us mentioned we carry two of them. I was asked why and after I was done, i realized I could use the exchange as a blog post and maybe it could help somebody make a decision about carrying blades.
My "social carry" blades. depending one how I feel or where I wear, I carry one of these most of the times when I go out: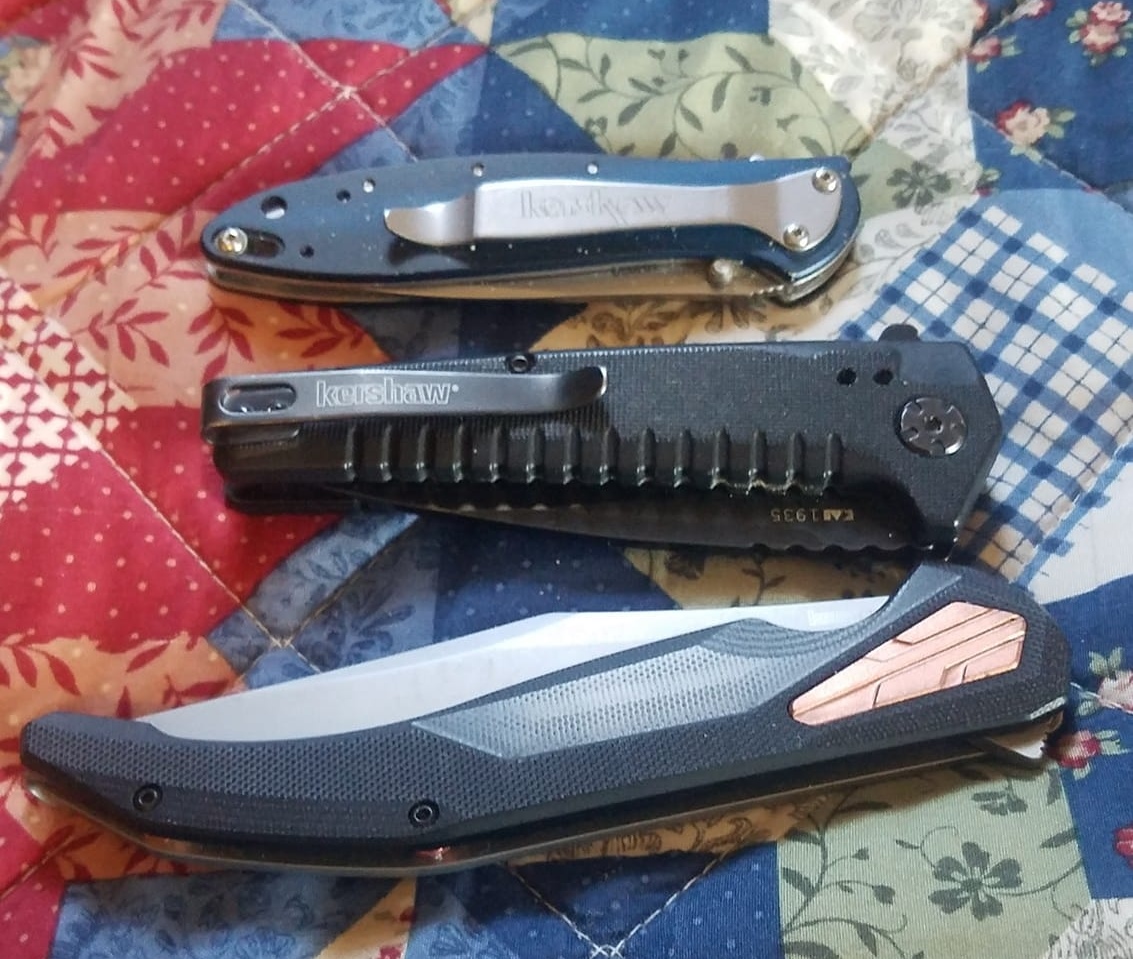 And my utility blade: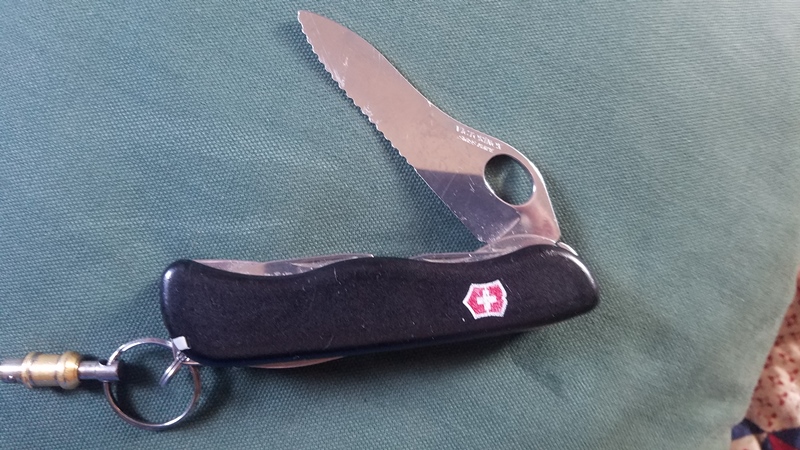 These were my explanations during the chat:
Most people, the moment they see the little cross in the red shield denoting a Swiss Army Knife, they just think Boy Scouts or camping and don't worry much. Mind you, this is a respectable main blade that is one-hand opening locks just like your tactical knife, but there is no association with danger-ZOMG-Assassin-Blade! for normal people.

The other knives look menacing which in my personal experience have come handy to change the mind of critters thinking I was a victim. Whatever I am carrying does not come out unless I am back home and has to be put away or I need it to modify somebody's aggressive behavior.
And, of course, those do not include blades I have all over the house and inside the truck. There be blades everywhere because sometimes they are easier to reach or you dumb plumb forgot to have one with you.
I almost forgot the official House Carry: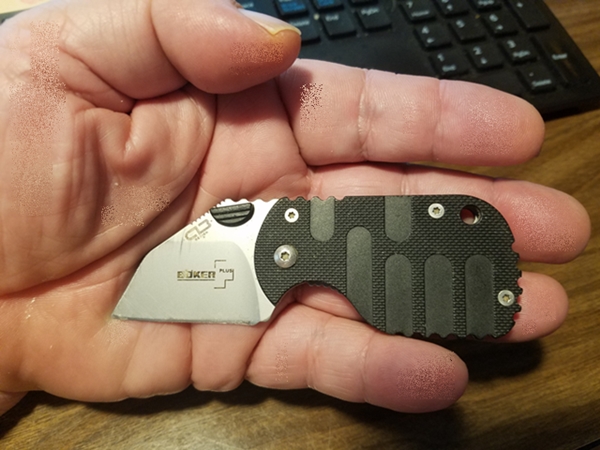 When you carry a blade, you are a useful individual. How many times a day do you find yourself trying to remove/open/trim/reduce/etc something and you can't because simply you do not have the proper tool AKA a blade?
And if you carry at least one, how many times daily do we see people struggling with something and we say to ourselves "How come this person does not have a simple knife or even a box cutter?"