For some reason, the posts I get harsh feedback from are the ones dealing with a certain degree of personal responsibility. Apparently the notion that we can have all the cookies by crook or by hook without dealing with consequences is now part of the Gun Rights Movement according to some.
I got these comments in Facebook from the post "When Gun Owners are our own worst enemies: Rifle transportation."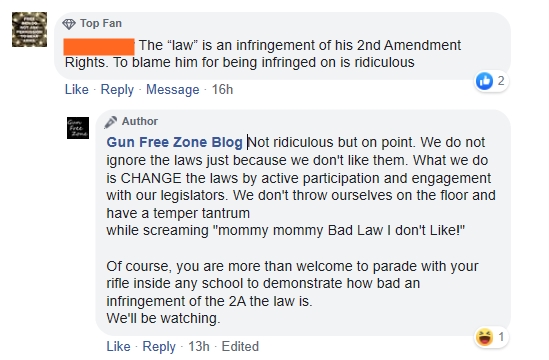 People, we are the Law Abiding ones. I believe you may have heard the term "Law Abiding Gun Owner" once or twice since you started to pay attention to Gun Rights? Or are you on the Other Side that keeps saying Gun Owners are Law Abiding till they are not and that is why we need more Gun Control?  Again, if we do not like the law, we do our outmost to have it changed or eliminated. We simply do not make the case for ignoring it or whining platitudes about MUH RIGHTS!  (Insert chest thumping here). When you took on the life of Gun Ownership, it fell upon you to know the law  and do things that will not get you in hot water with the law. So yes, it is your responsibility to properly transport a long gu according to state law.
And then, I it this comment which lead us to the essence of this post: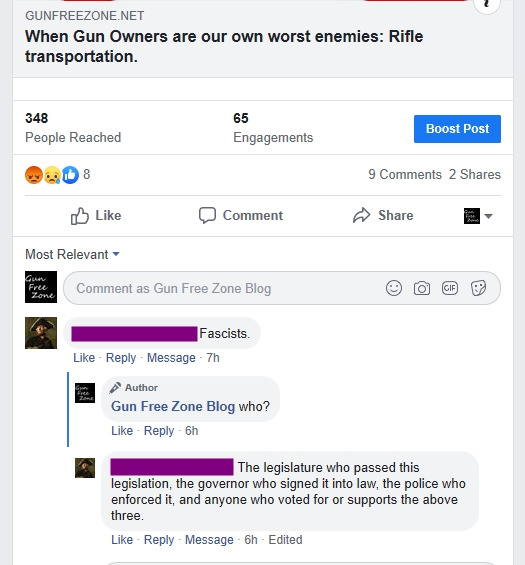 The mid 70's denotes the beginning of the Gun Rights movement with the birth of the Second Amendment Foundation and the Revolt at Cincinnati.  That makes for over four decades of history and strategy which can be learned upon, but it is ignored in favor of bullshit slogans and tactical memes which do have the advantage of requiring less use of the gray matter.
That "fascist" legislature that passed that law, was the one that created Florida's Shall Issue, which happens to be the watershed moment in Gun Rights in the US. That law passed by "fascist" in 1985 became the model for other states to follow and follow they did. It also helped Gun Owners across the nation to start challenging other gun control laws in their states and knock them off in favor of freedom.  And yes, the law ain't perfect, none ever is, but little by little and against enormous opposition we have been trying to change it. If you think Bloomberg had it for Virginia, you have no idea the hard on he has for Florida.
Now,   let's take the like "the governor who signed it into law." Well, Governor Martinez did sign Shall Carry (and other pro gun bills) it into law and that makes him a fascist in your book, but the previous occupant of the office, Gov. Bob Graham vetoed the bill so he must be an upstanding fighter for the Bill of Rights according with your "sloganized" response.
And to shorten this down a bit, let me refer to this last piece of the comment that shines on its sheer stupidity:
"and anyone who voted for or supports the above three."
Floridians in the 80s who voted in the legislators and Governor who brought about Shall Carry not only to the State of Florida but the country as whole are to be tagged as fascists because you are an idiot who has no knowledge of history and  think you are all tough talking by labeling anything you don't like as caused by fascists?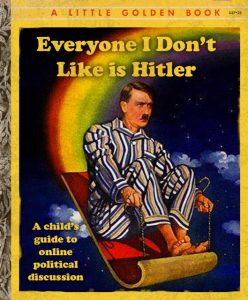 Please explain to me what makes you any different from Antifa and I don't mean just the hoodie and the face mask. Hell, I will tell you because you won't ever get it on your own: Hundreds of thousands of us have put the effort, you just want to collect the benefits without the sweat or even a rational thought.
We feel responsible, you feel entitled.
GFY.