Because they are so dumb, not only they have a stupid John Wayne strategy but they are stupid enough that they prepare and serve the evidence for the prosecution.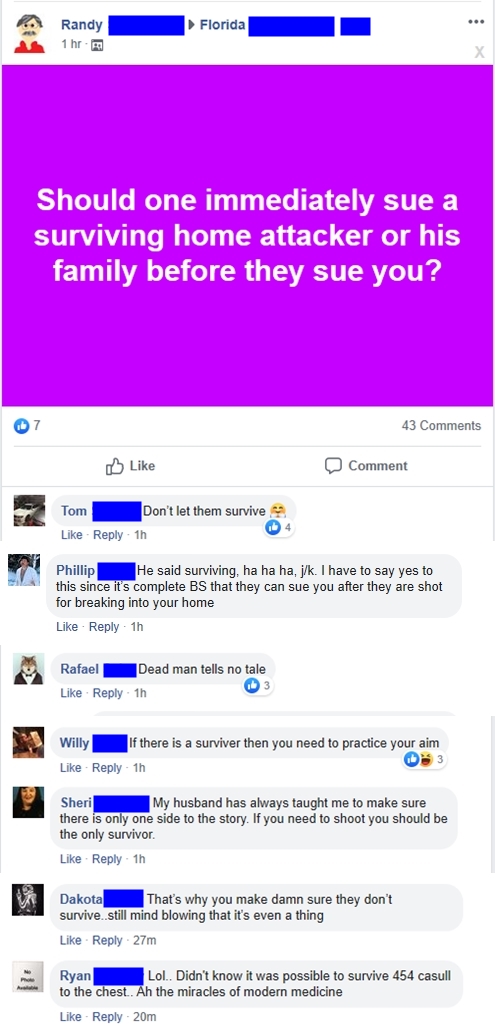 It seems the dumb asses still have not realized that their interactions in this Facebook Florida Gun Group is evidence obtainable for an investigation and eventual trial.
The part the ticked me off is that there were people who actually gave both warnings but went mostly ignored.
Be very careful and very choosy where you get your legal advice from. I am sure that none of the Idjits above have been in court defending somebody, much less successfully and sure as hell none of them will show up to back your sorry ass in court for following their advice, specially if they are themselves under court proceedings for murder.