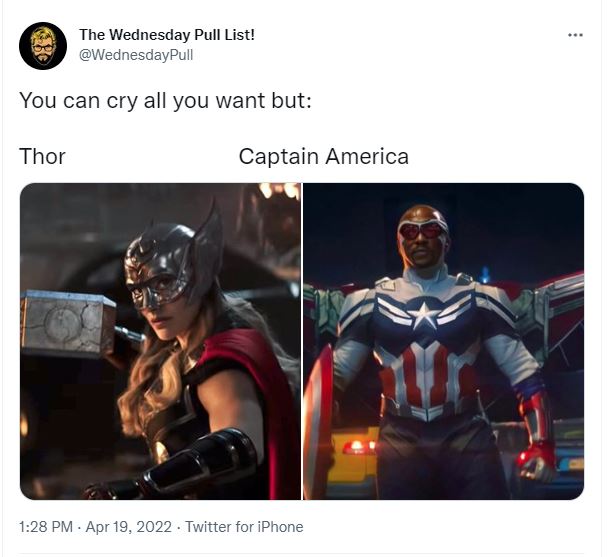 I understand why some people fear the new Thor movie. Disney made a complete woke hash of The Falcon and the Winter Soldier. The Falcon side of the story was nothing more than a huge BLM-scripted propaganda bit going as far as shitting on the memory of Steve Rogers who allegedly was a true friend of Sam Wilson. The series is somewhat watchable only because the emotional shit Bucky Barnes deals with after being deprogrammed.
People are understandably freaking out at the idea of a female Thor. The character that Natalie Portman is playing is of Thor's old flame according to IMDB and if she is holding the damned hammer, it is because she is worthy, just as Captain America was. And I would not put it pass the writers to have this as some legacy from Frigga who thought Jane was a good woman, deserving to be part of the family.
Just my opinion. Let's wait for the movie.
I know, I am probably wrong.