Nothing like a big dose of Politically Correct bullshit to make brownie points with the SJW crowd.  (Link to the story)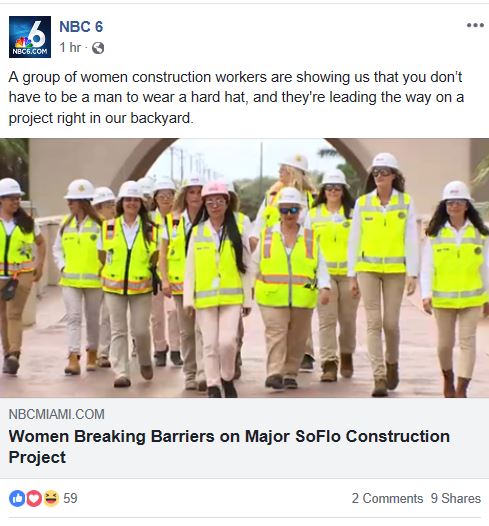 When we hear the term "construction jobs" we rightfully think about what Obama called "Shovel Ready Jobs": Getting down to the rough and dirty aspect of construction. I have done some construction work, I have seen plenty people working construction jobs and, you know what? I have never seen any of them wearing skin-tight pants to the work site.  And you have to love the long-flowing hair moving around in the shot even when long hair is not quite seen as safe by OSHA in a location with machinery such as a construction site.  
Mind you, I have seen women do hard construction labor through my life, my mother being one of them and they never dressed like they were going out on a field trip to the museum.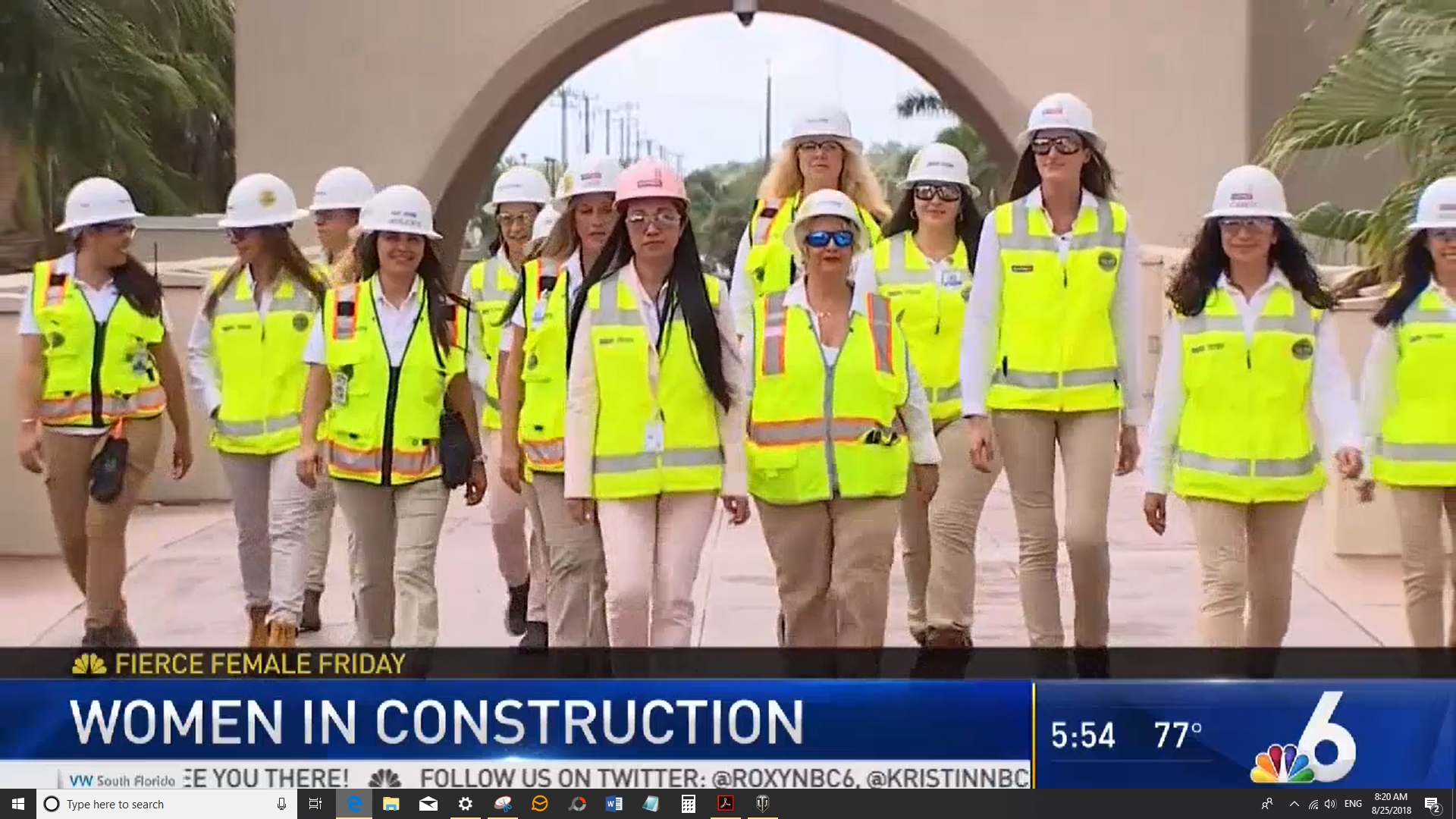 Of course, the news story provides a couple of obligatory "tough work" shots: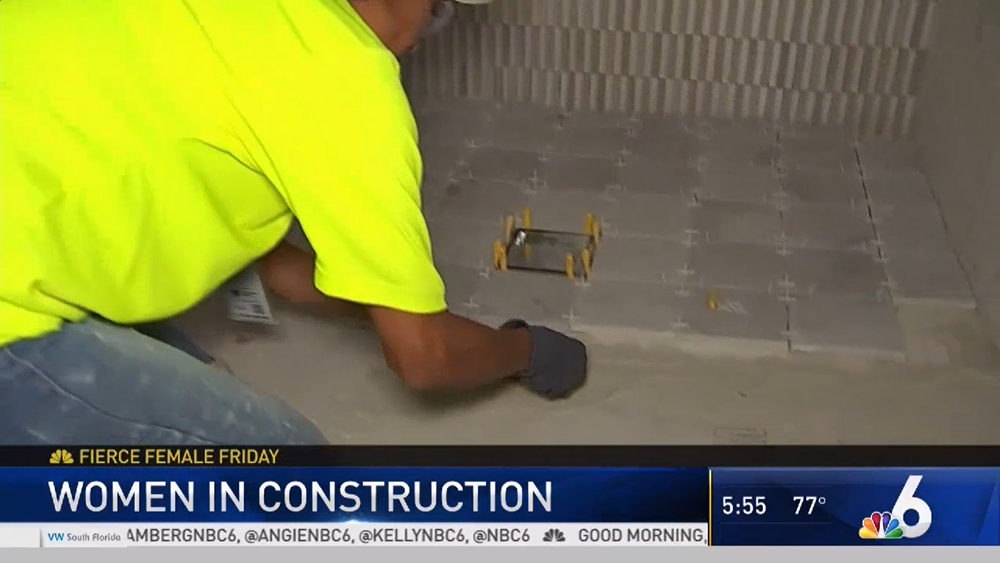 Now, I have set tile more than a couple of times and in the video you can see that the mortar was not properly spread with a tile trowel but somebody dropped a blob of mortar for the B-Roll shot.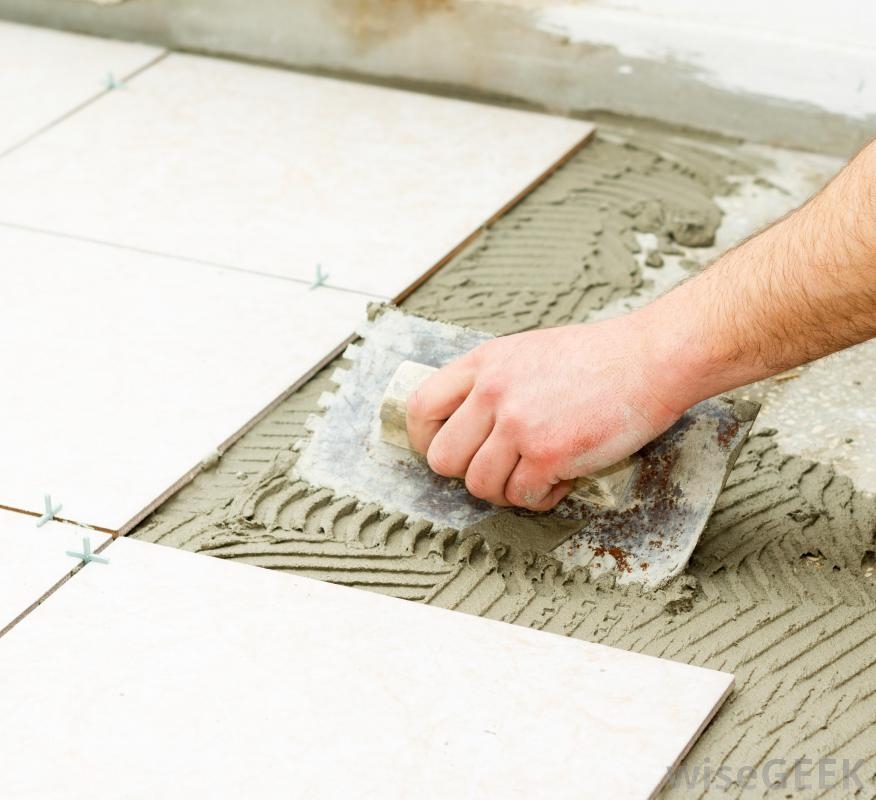 And you have to love this shot:
In the video, you can barely see it, but she is about to plaster the joints of an unfinished wall without paper or mesh while wearing yoga pants. Yup, that is building code in Broward County.
Also in the video, they show women in inspection roles and that is not only fine but a very important part of any construction job, so why what appears to be made up shots? My guess so the eternal lie that a woman can do anything a man can is repeated once again.  That is a disservice to women who want to work in construction and are going to believe that they can carry 80 pound bags of cement all day long and then be fired or injured the first day and damaging the "movement's" credibility.
This kind of puff piece harms more than helps women. They should be embarrassed to even come up with the idea,