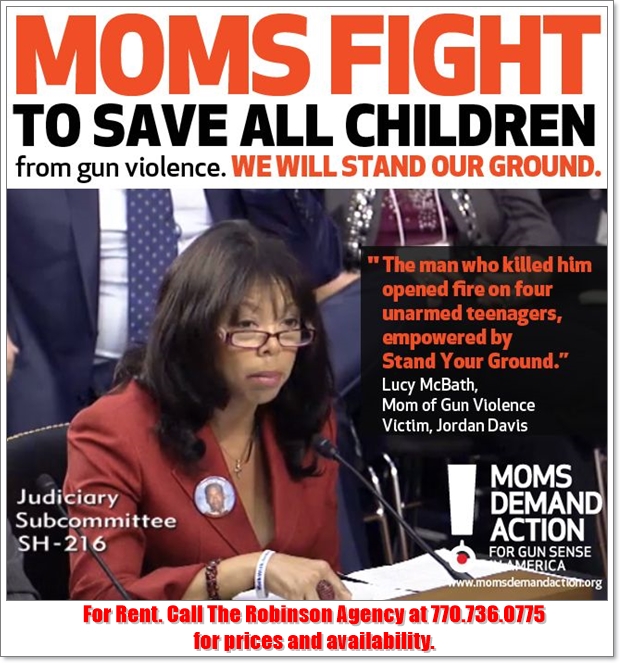 Not a bad joke. She is posted with The Robinson Agency as "A Mother on a Mission, Gun Safety Advocate and Actress." One feels for her as her son Jordan Davis was murdered by scum-bucket Michael Davis, but the Red Shirt only gives her so much leeway and none when it comes to spread Mom Demand lies about Stand Your Ground and the Second Amendment…and then doing it for a fee.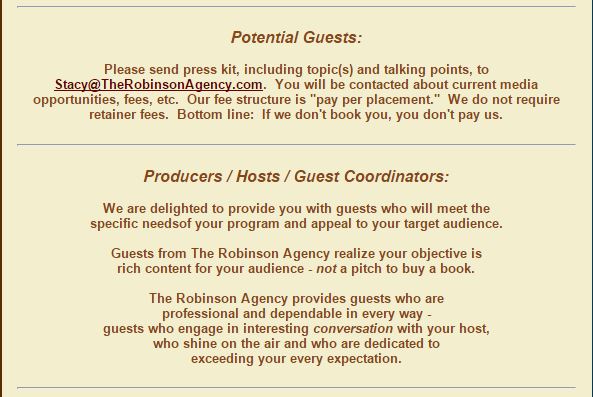 She was featured in a recent piece by Fusion and this struck me as contradictory:
For that reason, McBath continues to advocate. She is motivated, she says, by legacy of the work her father did in the civil-rights movement and her exposure to the movement as a child, attending marches and rallies."It was important to me to channel my pain and my angst and my anger," she said. "Because I did receive justice, I have more accountability to help other people in this country receive justice."
Source: Lucy McBath takes on Florida's Stand Your Ground law | Fusion
If I were to bet, her father did not use a talent agency to do his work for the Civil Rights movement, nor he charged an engagement fee.
No doubt that Moms Demand are well-organized in a media mercenary way, but they are no match against dedicated gun owners who will show their dedication in numbers and covering their expenses out of their own pockets and without the help of a billionaire, the need of a booking agency or the adulation of the Mainstream Media.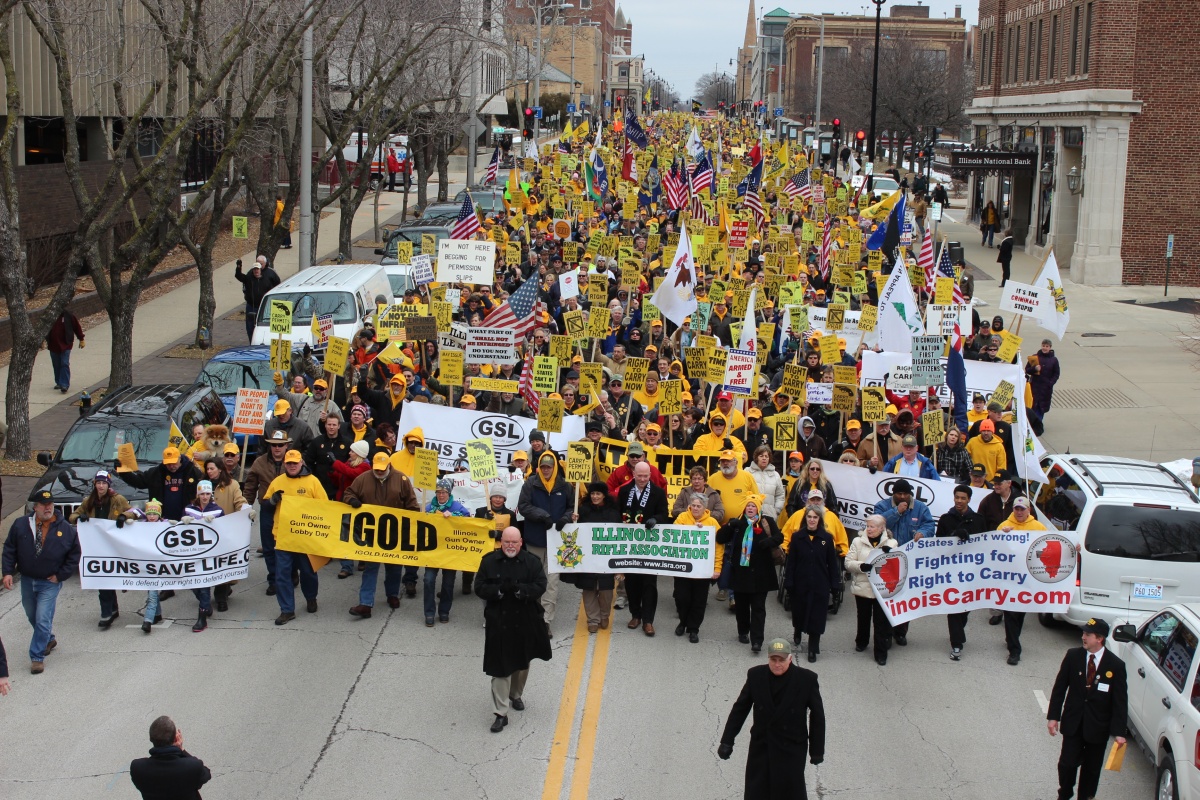 This is IGOLD, Illinois Gun Owner Lobby Day by the Illinois State Rifle Association. They march on a week day which means they had to take a day off from work and lose income. They paid the expenses with their own money and lobbied with so much determination for gun rights that Illinois finally gave up the ghost and joined the other 49 states in allowing concealed carry.
You can have Sugar Daddies and all the Press, but you shall never be this grassroots.
And that is why we win.