The fear is real.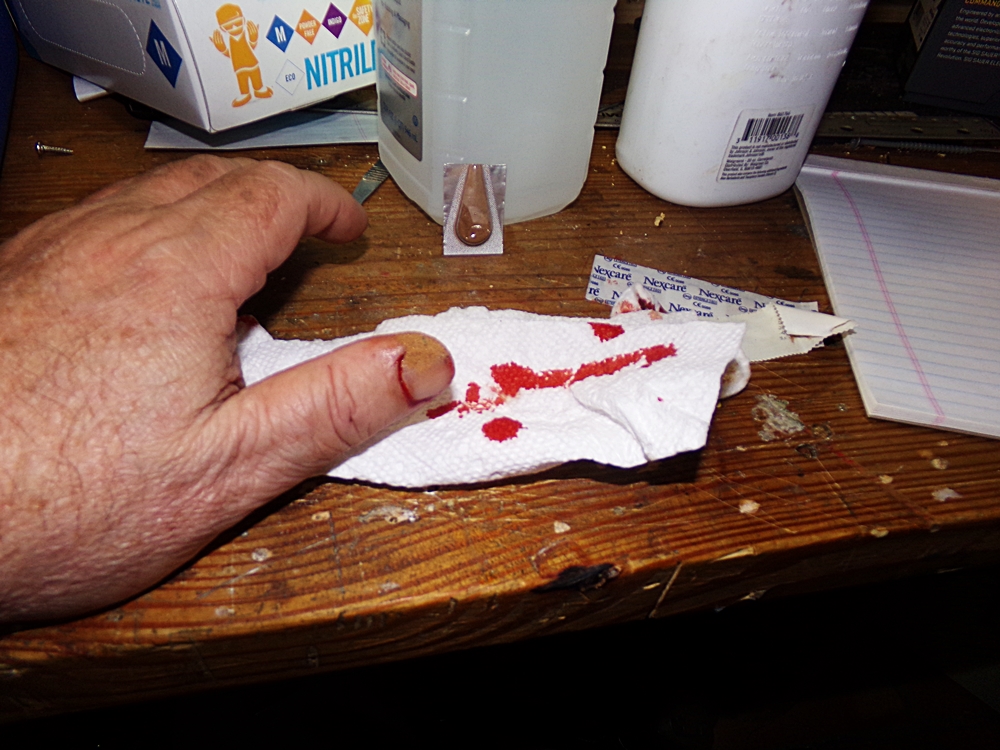 I wasn't even prepping but cleaning the damned thing and the safety plate was on. I am about to dry it off when I notice the cute streak of red on its side and I wonder wat the heck was that. Hey Yay! I cut my left thumb!
Scary part? I did not know I was cut. Even looking at it, I did not feel it.
The cut was not long but deep and bleeding a lot so I used some old QR WoundSeal I had, added gauze and tape and done.
New found respect for that thing.