An Atlanta mayoral candidate who voted to defund millions of dollars from the local police department's budget reportedly had his car stolen by a group of young thieves this week.

City Council Member Antonio Brown had just gotten out of his white Mercedes coupe to speak to fellow community leader Ben Norman in northwest Atlanta's Dixie Hills community Wednesday when he spotted four or five kids — the youngest only 6 or 7, WAGA-TV reported.
Atlanta councilman Antonio Brown, who voted to defund police, has car stolen
A bunch of kids made this guy their bitch and stole his ride. But wait, there is more: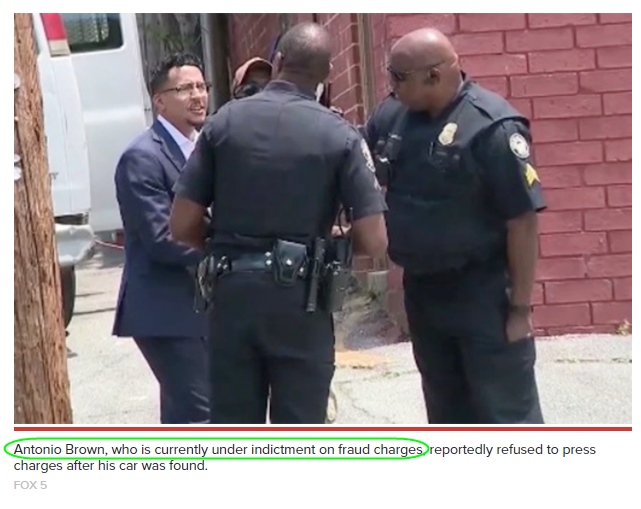 No honor among thieves apparently.
And this is the only appropriate comment I have now.