Somebody said sometime ago "Once is happenstance, twice is enemy action. There are no coincidences."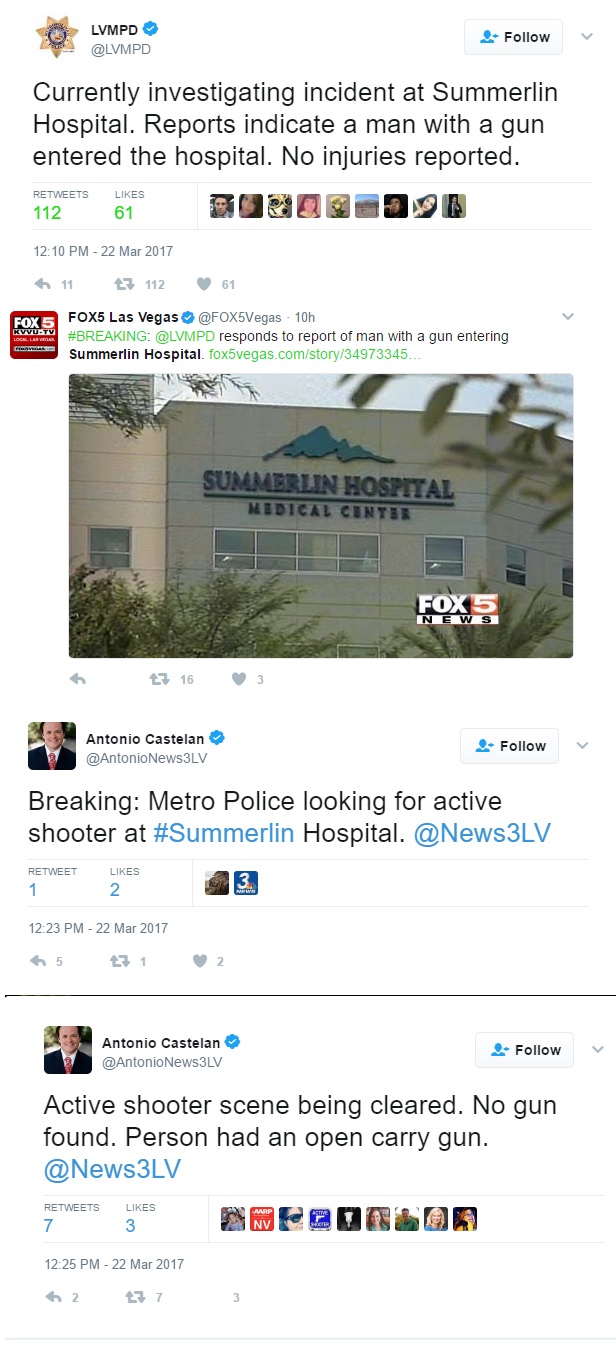 And after the police arrived and did what they are supposed to do, the not only could not find an active shooter or even an armed person. Again, they did not find anybody with a gun or a credible report that somebody might have been armed.
As of 11 a.m., police were unable to verify whether anyone had a firearm, and no one was in custody
Source: Las Vegas police say incident at Summerlin Hospital was 'false alarm' | Las Vegas Review-Journal
And I think we can pretty much figure out in which side of the Gun Rights equation, TV reporter Antonio Castelan parks his ass. Or maybe he got a call from a source inside the hospital (maybe the same source that called Active Shooter) telling him that it was some Gun Nut with Open Carry. Take your pick.
A month ago, another false call and eventual Fake Newsflash about an active shooter happened in Houston. And that is why I say that for crap like this, there is no coincidence.