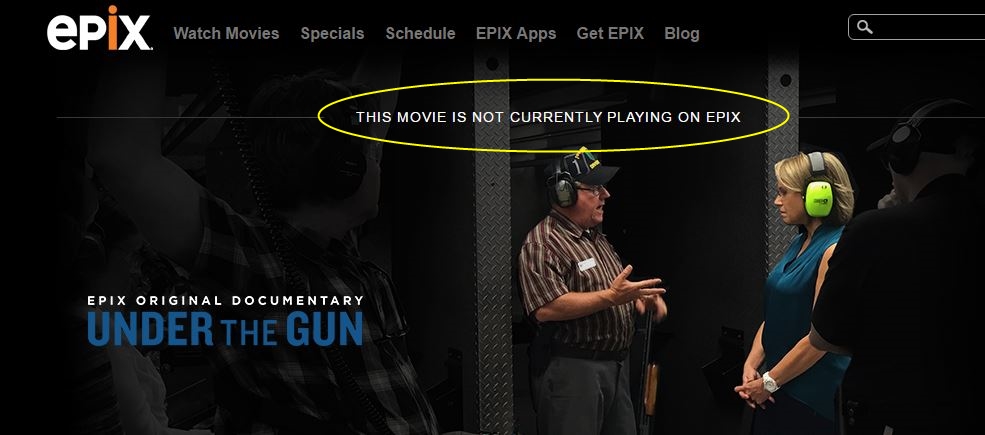 UPDATE: Epix said it did not pull the Fake Documentary but :
"As of today, the doc moves out of the premium window – off of EPIX – and into a transactional and [electronic sell-through] window. This is part of the original agreement struck when we acquired the doc,"
Sort of sending the pregnant unmarried child to live with the far-away relatives. Does anybody else detect high concentration of Bovine Manure? You cannot link from that page straight to the PPV? And the choice of wording?
Sound like somebody got countermanded by the Legal Department.