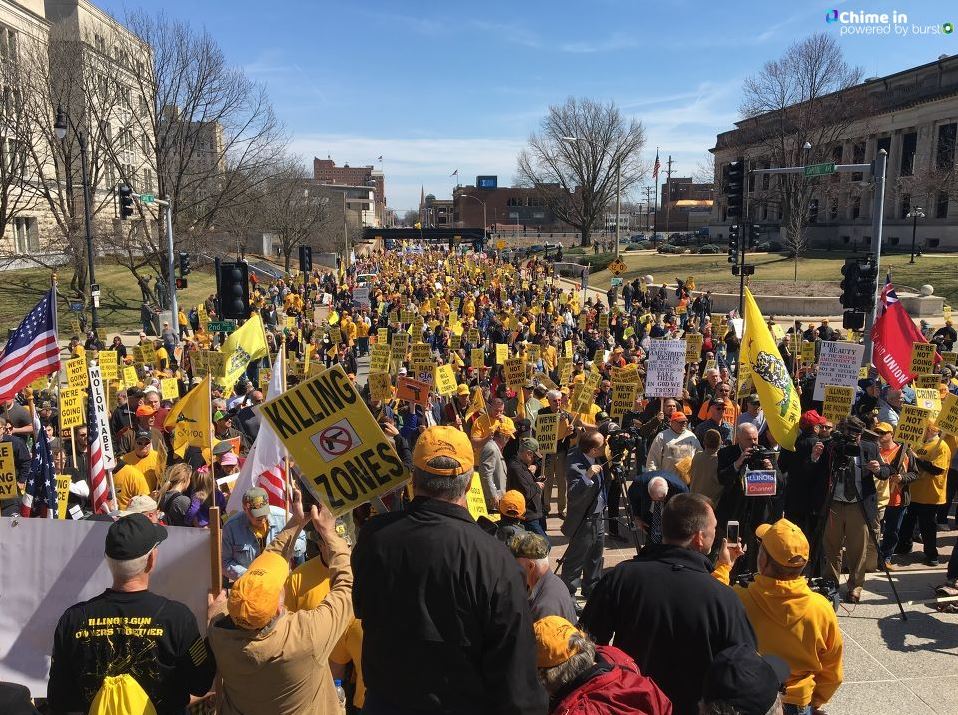 SPRINGFIELD, Ill. (WICS/WRSP) — A total of 8,000 gun owners marched on the Statehouse Wednesday.
They do this every year for Illinois Gun Owner Lobby Day, but they said this year is more important.
Gun owners said they feel like their Second Amendment rights are under attack more than ever.
Since the 1990's, Illinois Gun Owner Lobby Day has taken over downtown Springfield.
The event all starts with a rally, a massive march and then a meeting with Illinois lawmakers, calling on them to support gun owners.
Those who attended the event believe they're lobbying for their constitutional rights.
8,000 gun owners rally for rights in Springfield
And in Florida, we can't get one person to attend a Senate or House Committee to voice support for a gun bill.
Let's go tactical fishing instead!
Embarrassing.