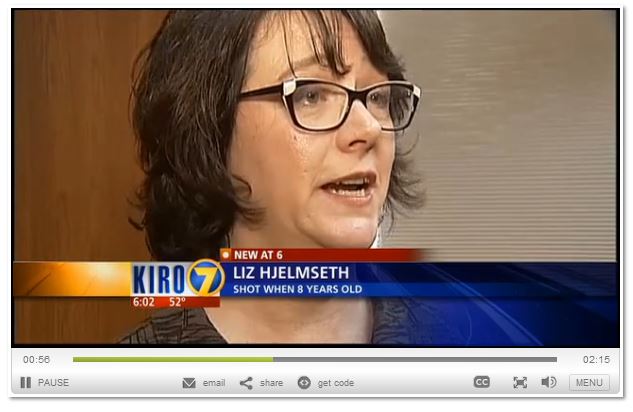 There are currently no criminal penalties when an adult allows a child access to a firearm.
"My brother shot me when I was 8 years old," said Liz Hjelmseth who was among the members of the gun safety group Moms Demand Action who went to the state capitol to present more than 10,000 signatures on petitions to lawmakers.
She wants criminal penalties when adults fail to keep guns out of the hands of kids.
"It's a weapon, it only has one use. It's to kill and children just shouldn't have to make those kinds of decisions," she said.
via Group of mothers demand new gun restrictions | www.kirotv.com.
So, Ms. Hjelmseth wants parents incarcerated in case they leave guns where kids can get to them, right? Now, I kinda figure that her parents (if still alive) would not be subject to this law a posteriori but, they can always be sued for being incompetent and inflicting pain and suffering to Ms. Hjelmseth to this day.
So, dear Ms. Hjelmseth: prove you are not just blowing smoke up our rear ends and are a true believer in your cause: Sue your parents.
That is all.