You guys know I wrote about that fire extinguisher recall from Kidde, right? It was last November and I even got in the list to have my extinguishers replaced…. and then I totally forgot about that.
It popped front and center in my head after the post about the Left wanting to burn stuff and I wondered what had happened to it. I checked with the Facebook friends and I got a chorus of "Oh yeah! I got mine real quick! Brand new replacements." so I figured my applications got lost in the electronic avalanche they had.  I reapplied and found out that one of the extinguishers that was originally in the recall list, was not anymore and that they would be sending the other soon-ish.
It just arrived.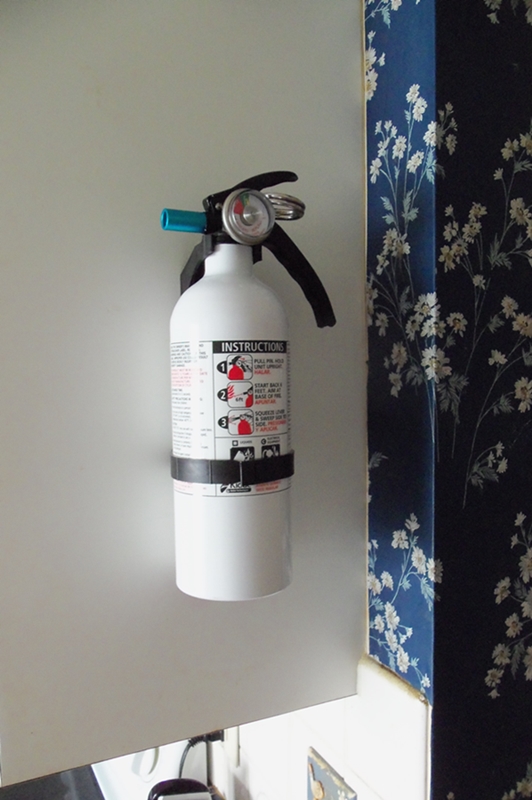 Not as pretty in design as the original, but it is still OK for kitchen duty and it is bigger in capacity, so I am not fretting.  They sent a return label and clear instructions on how the prep the old one and I need to call FedEx to schedule a pick-up. 
Now, may this post serve as warning that although I pride myself to have a memory good enough to repeat events from 40 years ago and even how to return to places I have not visited in that amount of time without GPS or map, there are certain things that will slip my mind and be lost forever even if I did them yesterday.
PS: One of those are matching faces with names. I will remember your face and if it was friend or foe, but no way I will associate it with a name.