The one hole in my rack has been chicken. I hate chicken and I even hate touching the thing. But the missus loves chicken and since we got the air fryer, it has been less of a biblical punishment for me to get her some tasty drumsticks.
What I did not have was something in the sense of rub that she would like and other than salt/pepper/garlic combo, I had no idea what to get. I did a bit Googling and found Weber has its line of seasoning so I gave it a try. Roaster Garlic & Herb was one and Beer Can Chicken was the other.
Missus heartily approves both. In fact, I am now using BOTH at the same time and she just loves it.
So here is my gallery of spice/rub suspects: Weber for chicken, Grill Mates Brown Sugar Bourbon for anything pork and LawDog-recommended Head Country for anything beef, specially if you grill it.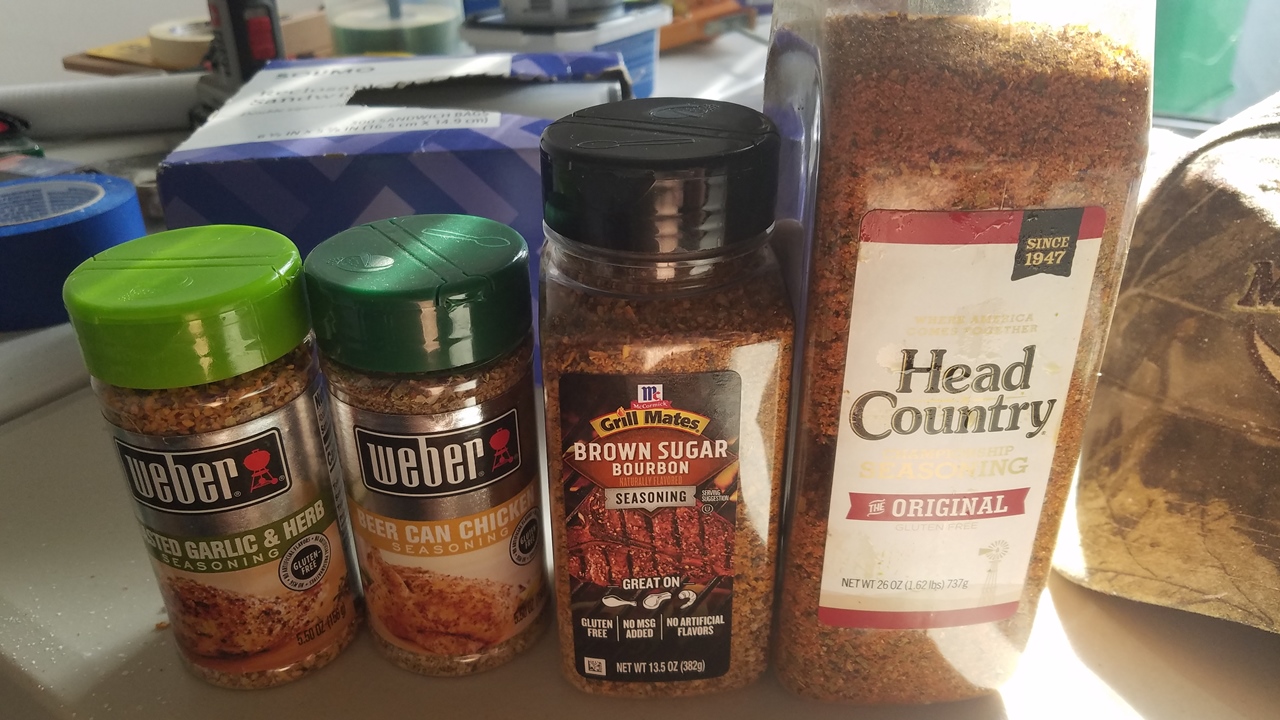 And since today I was denied parole for the 35th consecutive time, I'll be using some of the above to celebrate the occasion with the missus.
No chicken.