963,729 visits to this blog in 2014 … Holy crap! Actually we need to knock about 10,000 because the Denial of Service attack, but still I am more than amazed.
Top post goes to Why I carry? CSGV seems like a good reason with Moms Demand Action: Shannon Watts, The Plastic Gardener. coming in second even though is a post from 2013. No wonder #IamBlockedByShannonWatts.
Top Commentators? here are the people who needs a better life 😀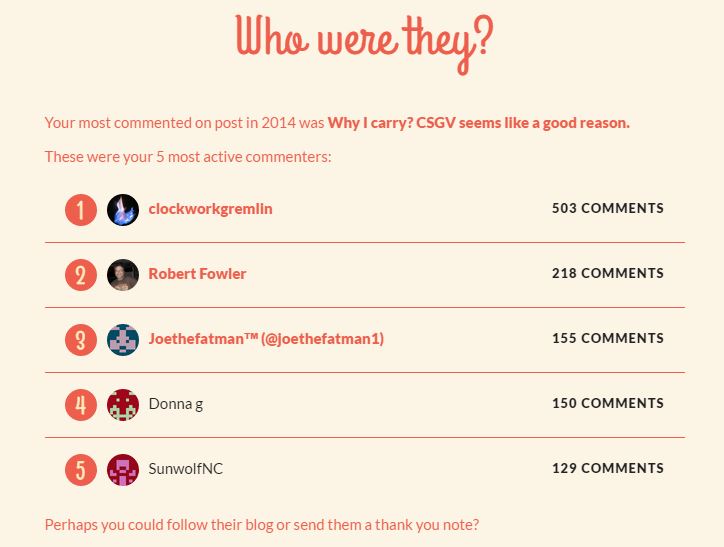 Not much I can say other than Thank You for reading my blog!
PS: I forgot. Some expert said blogging was dead. I guess I am a zombie.