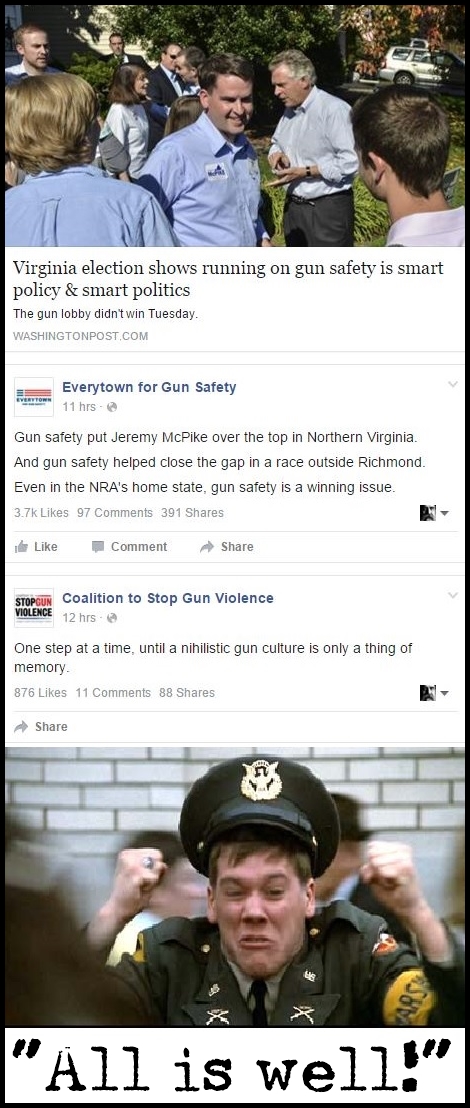 That is pretty much the new message coming from the Gun Control side regarding the brutal loss in Virginia.
I have no problem having the Opposition voluntarily burying their collective heads in the sand. When the enemy is making a mistake, do not correct them.
Update: Apparently I was wrong. Gun Control had nothing to do with why they lost, hell it was not even in the electoral radar this year.