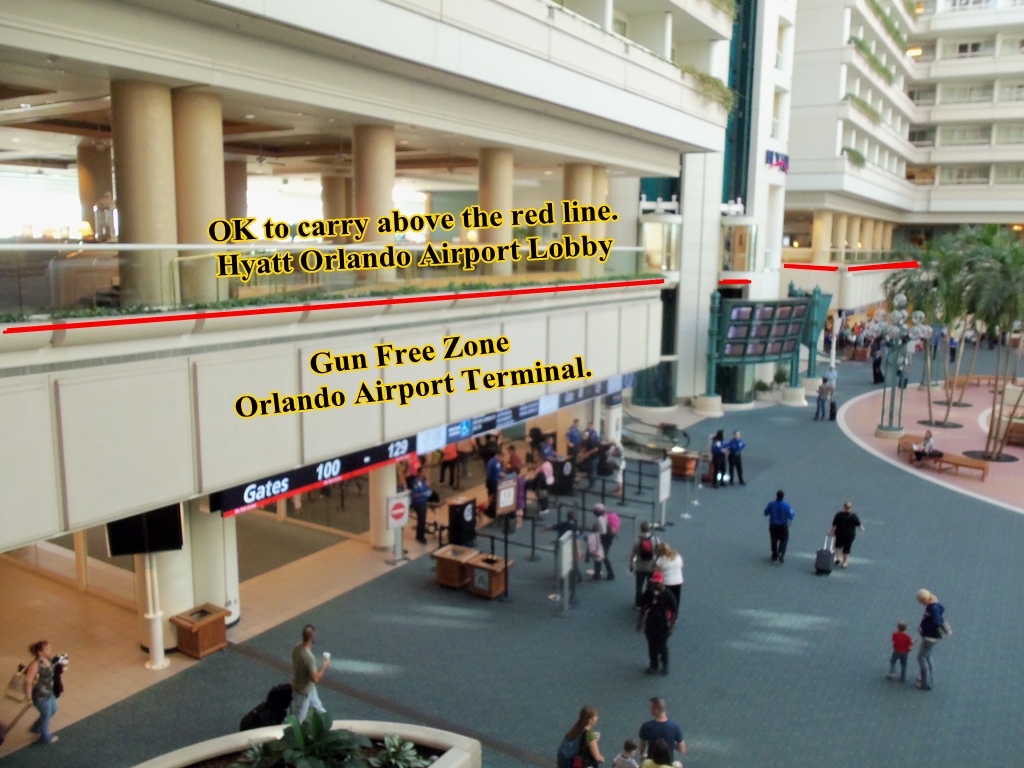 Seriously, we need to update Florida's Gun Laws. I'll give you that past the TSA checkpoint, you must go unheeled so the agents feel they are earning their perv dollars. Check the elevators above the bank of monitors on the top right of the pic. You press fourth floor, you are OK because you arrive at the hotel lobby. But if you press three or lower and the elevator goes down? Yup… you are breaking the law.
UPDATE: More pics showing the idiocy. But first the appropiate section from the Florida Statutes (790.06 12):
No license issued pursuant to this section shall authorize any person to carry a concealed weapon or firearm ……inside the passenger terminal and sterile area of any airport, provided that no person shall be prohibited from carrying any legal firearm into the terminal, which firearm is encased for shipment for purposes of checking such firearm as baggage to be lawfully transported on any aircraft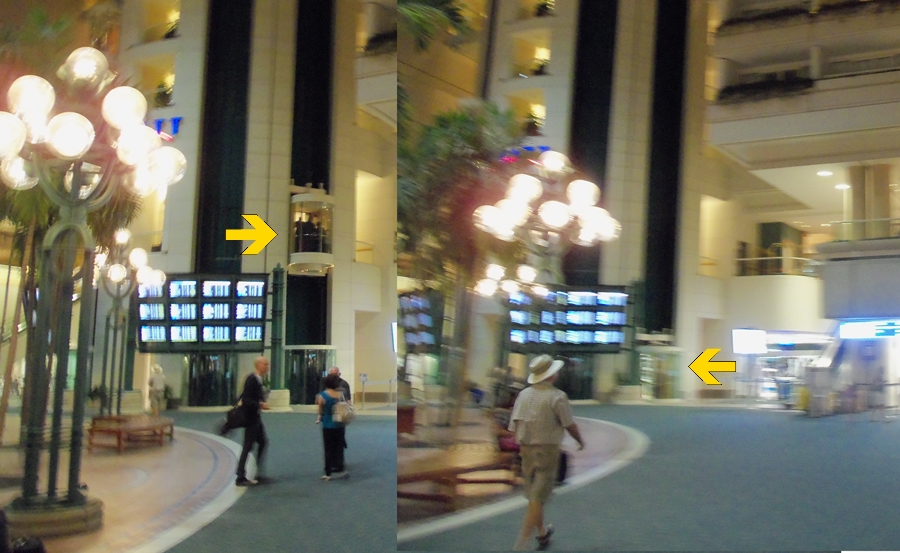 Apologies for the bad pic. The elevator on the left is on the hotel lobby area, cool to carry. But if you press the wrong button and go down one miserable floor, you are breaking the law.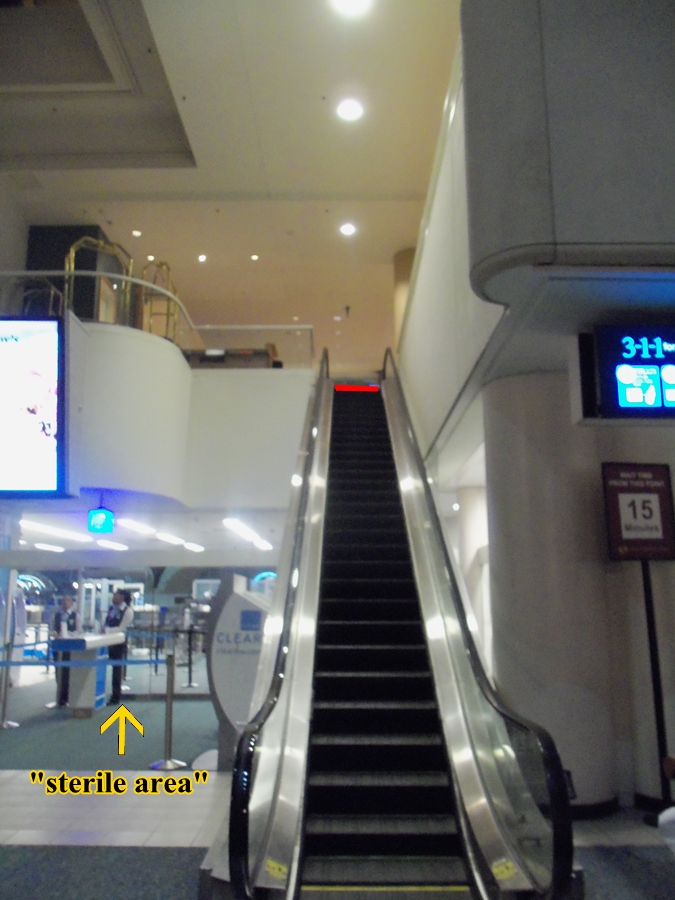 View from the Terminal area (I was not carrying at the time, thank you.) Red line denotes the hotel lobby floor level.