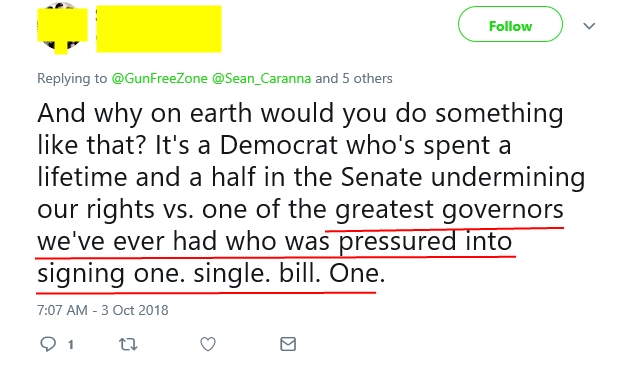 He is upset but not foam-spewing angry. I understand. But his tweet gives us the answer:
"He was pressured into signing one."
Yes, he was pressured but he did not have to sign. He is now tagged in the halls of D.C. as somebody who can be "persuaded" into following Bloomberg's orders.
Or do you really see Scott standing firm if he gets threatened with a Kavanaugh-Style lynching?  Take a moment and think about it.