This just happened in Twitter. Lib/Prog troll not quite as smart as he fantasizes (with a pint of hand lotion and a box of Kleenex) to be: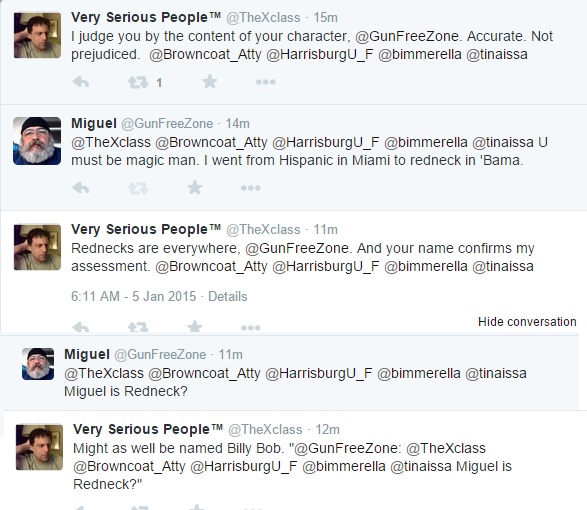 I have seen videos of Klan meetings that gush less faux superiority, hate and intolerance than this guy. Leni Riefenstahl would gas a train full of nuns at the opportunity to make a documentary with this guy.
Here are some of his "bon mots" in no particular order: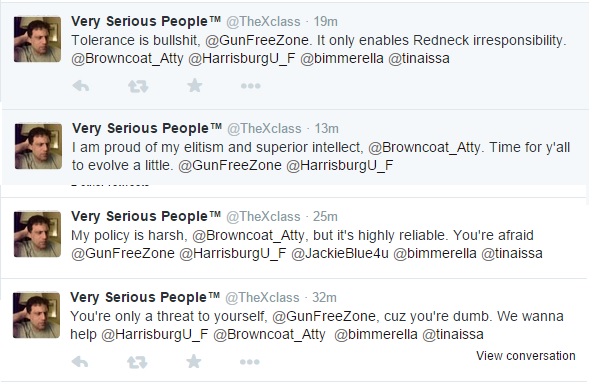 And that is why we win.