I lost the Facebook post where I saw the warning originally, so kudos to whomever it was and my apologies.
Empty mag pouches?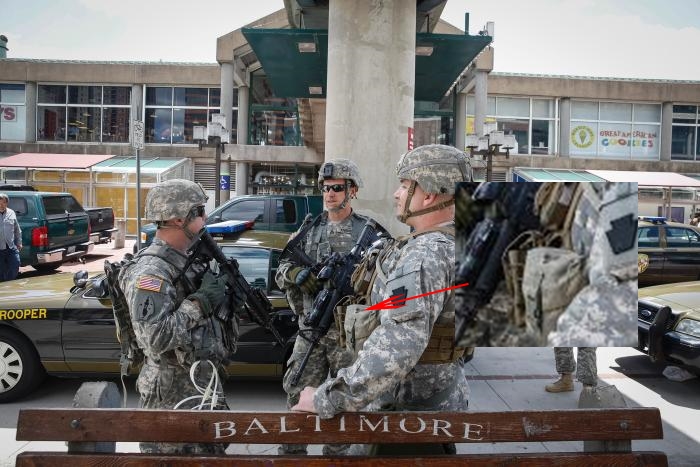 Empty magazine?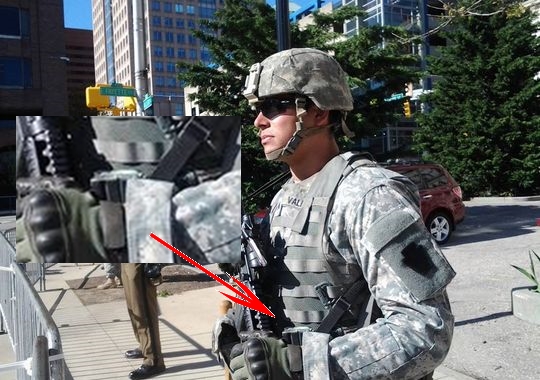 I can't tell, but I read comments that say they are not wearing body armor but only the mesh. The Ceramic Plates do seem to be missing.
There are stories from when Hurricane Andrew where a similar Rules of Engagement were applied and ended up with Guardsmen being robbed of their weapons.
But after how this whole week has been handled in Baltimore, I would not be surprised they have no ammo to go with their rifles.