You know by now Beto (Fake Hispanic) O'Rourke's attempt to hijack the press conference for his political campaign and being told he was a son of a bitch by the Mayor of Uvalde. But we have another idiocy in the twitterverse that is simply outstanding, and it comes from somebody who usually does not do stupid moves.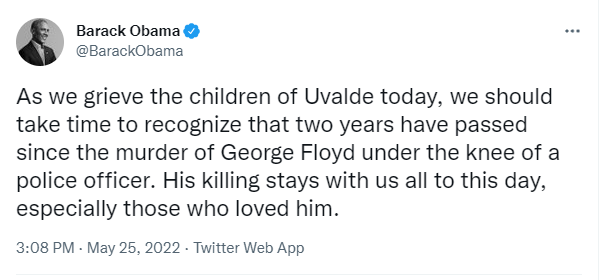 I guess he needed some spotlight. Egomaniacs have that issue. I believe it is killing him that he is not the center of adoration anymore and he needs to get back to be revered by the "masses" (read Media.)
So, let's just commemorate George Floyd our way: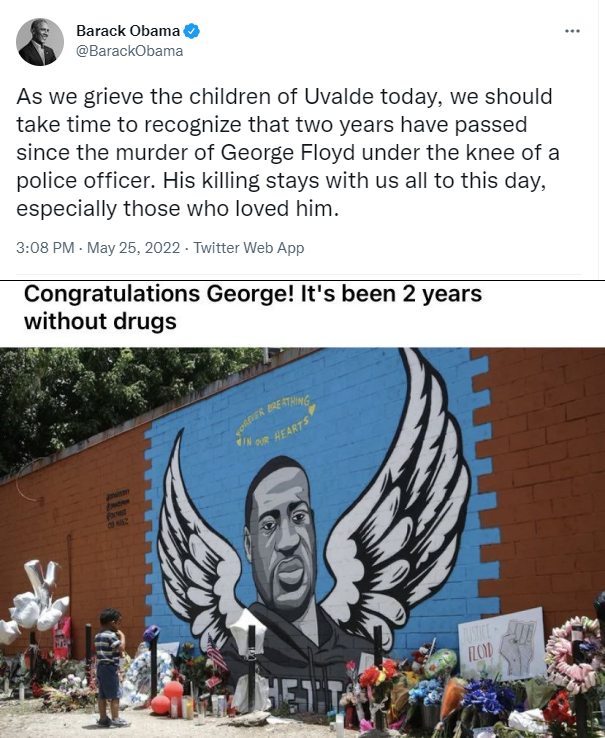 And it is accurate too!