The body of a woman who has been missing for 25 years has been found inside her red sports car at the bottom of a southwest Florida pond.
Source: Body of Woman Missing Since 1990 Found in Fort Myers Pond | NBC 6 South Florida
No foul play suspected. Believe it or not, this is not uncommon down here. We are filled with canals for flood control plus ponds and lakes, some natural, lots man-made that bring charm to our neighborhoods.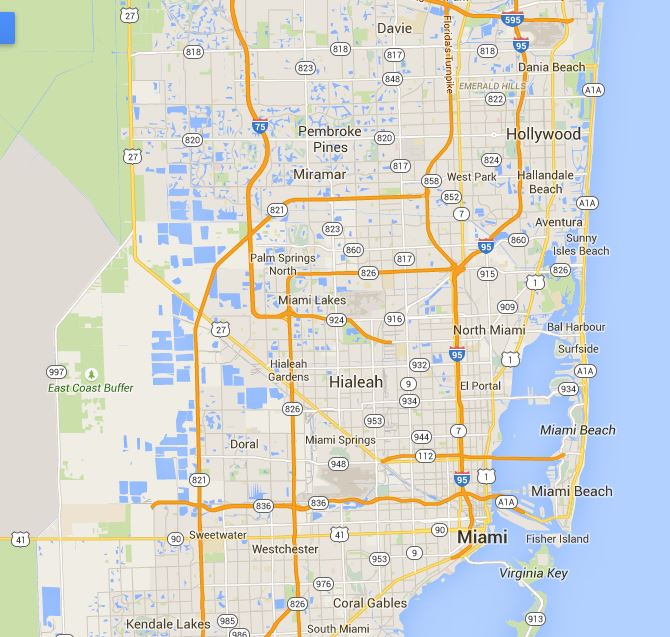 What you see blue in the map is a body of water and pretty much the big one only and no canals. West of me, there is a lake big enough that supported a Cessna 172 with pontoons and I never figured out how the FAA allowed it since every inch of the lake's coast had a house and the area is quite suburban.
There was this case where a guy left a hurricane party intoxicated and was never seen after that. yes, he was drunk and left in the middle of a Cat 1 Hurricane which is not the smartest thing to do. He was found in a canal 2 years later a mile from where the party was held and the kicker is that the canal was parallel to a busy road. Nobody ever saw a thing, including me who used to drive by the location at least twice a week.
I have a hole puncher and a knife secured in my center console, same with the wife. Most if the canals are not really deep, but you are sitting trapped in a car under 4 feet of water and can't get out, you could be 8 feet tall and will be dead just the same.
And that is your charming Friday post.