There was a kerfuffle between Ted's fans and the show's promoter in Roanoke. For reasons that I still do not understand, the promoter did not allow guns in the arena and somebody said it was Ted Nugent who originated such order. He was not pleased: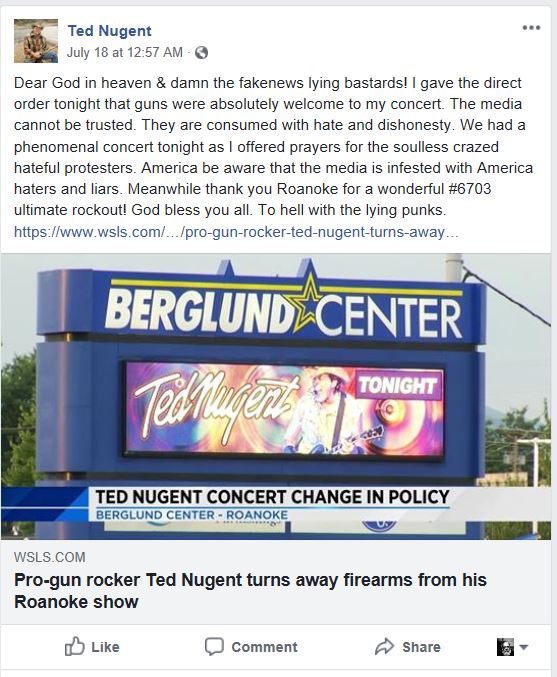 But that does not mean squat to the Lie-Spreaders of the Brady Campaign who had no trouble being trampoline for a third-party.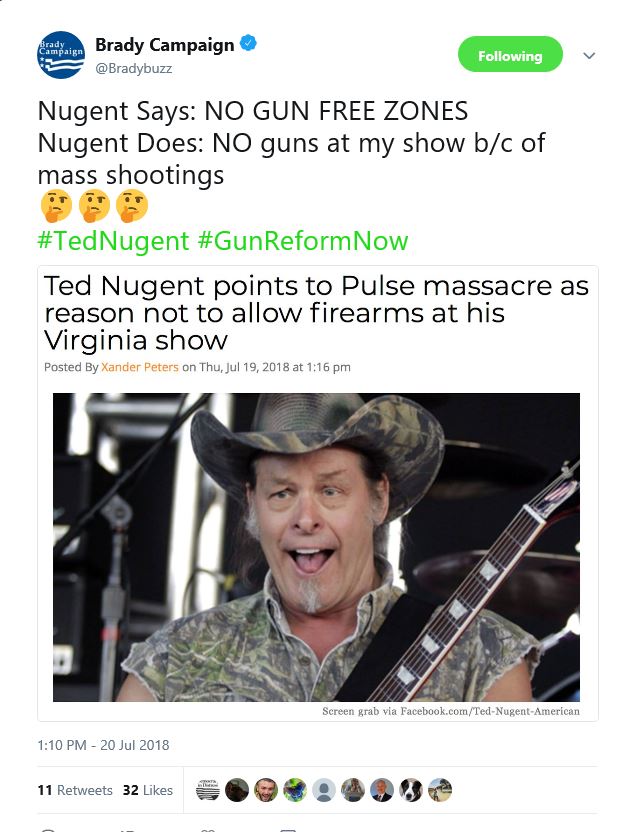 Somebody in the comments pointed out lies is all they have. But I want to point out something that is pissing me off a bit: Those in our side that automatically bemoaned against Ted without checking if the news item was true.
Listen, I get that ted can be harsh and even coarse with his language.  But is your dislike for Ted so much you will automatically assume what the Opposition publish about him to be the truth and bitch about it in Social Media?
And about having Ted Nugent as part of the NRA Board of Directors and that our enemies do not like him. Sparky, I am gonna quote myself once again:
We can elect Jesus Christ himself to be President of the NRA and the Democrats and the Media will hate him, accuse him of trying to overthrow the Roman Empire, subvert Judaism, make wine without a license and distribute suspicious fish and baked goods.
That is it. Trying to get somebody palatable to the Gun Control crowd would mean to elect Bloomberg, Shannon Watts and David Hogg to the NRA BOD. Stop whining.