In the style of late-night talk show Jimmy Kimmel Live, the Coalition to Stop Gun Violence on Saturday released a video response to its most verbal critics on Twitter.

The YouTube video features members of CSGV in front of an pro-gun control banner reading several "mean tweets" to the camera and responding.
via Gun control group responds to critics with 'mean tweets' video (VIDEO).
First I am pissed that Sean Sorrentino got mentioned three times and I not even in the credits. But I will survive….sniff.
I did find it funny that after all the crap they have spouted, they had to spend their meager budget on a little video trying tp play victim….we ain't buying
But if you wanna see the true soul of the Opposition, go no further: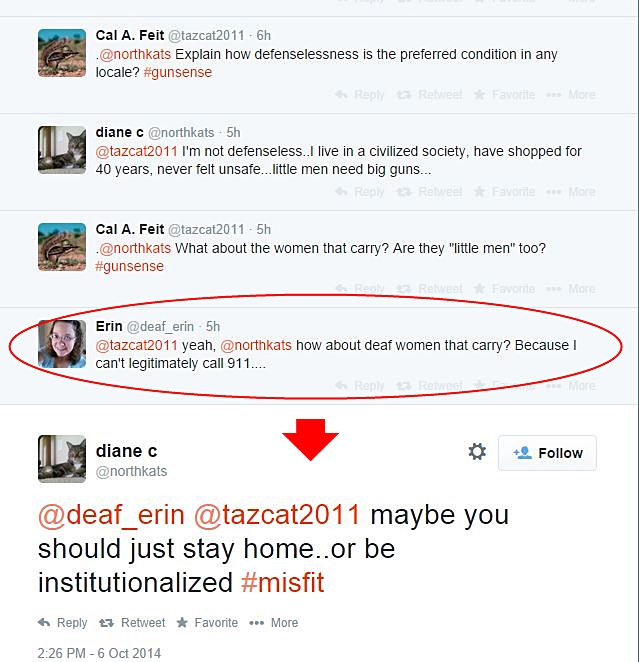 We do this social media/blog with a heavy dose of humor. We need it to counter the true venom coming from Those Who Know Better Than Us.
But as sure as hell I don't trust them to do the right thing, the honorable thing or even the moral thing.
And that is why we carry and that is why we win.
Hat Tip to @dthurston