BREAKING: Left-wing activists tear down statue of Protestant minister and Canadian educator Egerton Ryerson at Ryerson University in Toronto pic.twitter.com/YNhMoOX5qM

— Jack Posobiec 🇺🇸 (@JackPosobiec) June 7, 2021
After the statue of Egerton Ryerson on the University campus was toppled protesters took it to Toronto Harbour where is was thrown in. @RyersonU released a statement saying "The statue will not be restored or replaced." pic.twitter.com/QzFmF3g3xW

— Steve Russell (@SteveRussell) June 7, 2021
Egerton Ryerson was a Methodist Minister and Chief Superintendent of Education for Upper Canada who was largely responsible for creating the public school system in Ontario.
The Left hates him because he was instrumental in creating the Indian residential school system.
This is one of the individuals who tore down the statue and desecrated it: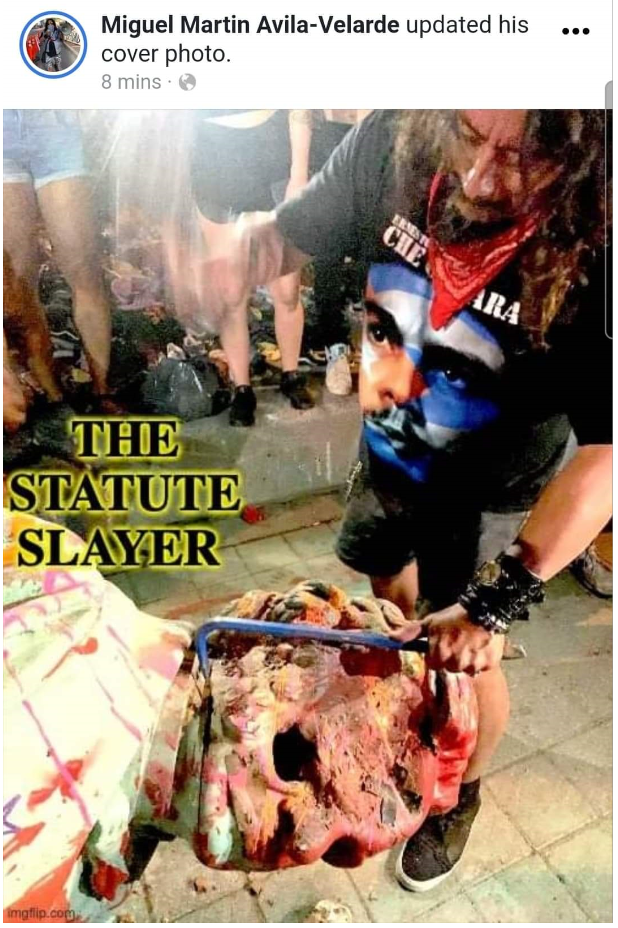 This is one of his posts: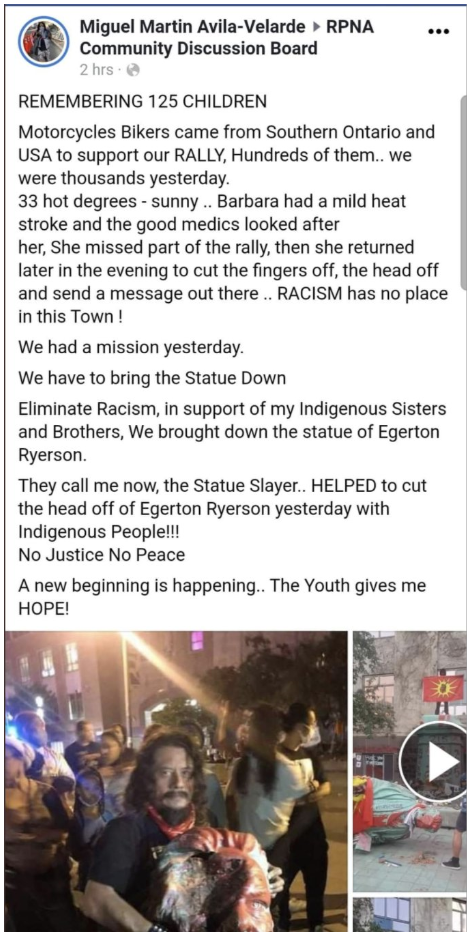 Canada is letting people who wear Che shirts decide what statutes are racist and will not replace them when people who wear Che shirts destroy them.
That is utterly suicidal.
When a nation allows its history to be decided by people in Che shirts, it doesn't want to live anymore.