Via Bayou Renaissance Man. A very in-depth report of the Westgate Mall Terrorist attack. This passage caught my eye.
News of the assault was beginning to spread via frantic phones calls, texts, and WhatsApp messages. Westgate is in the heart of a Kenyan-Indian part of the city, and the close-knit community there knew better than to rely on the authorities to send help. Instead, the call went out to the community's own licensed gun holders, who were organized into self-appointed armed neighborhood watch units.
Source: 'Close Your Eyes and Pretend to Be Dead' | Foreign Policy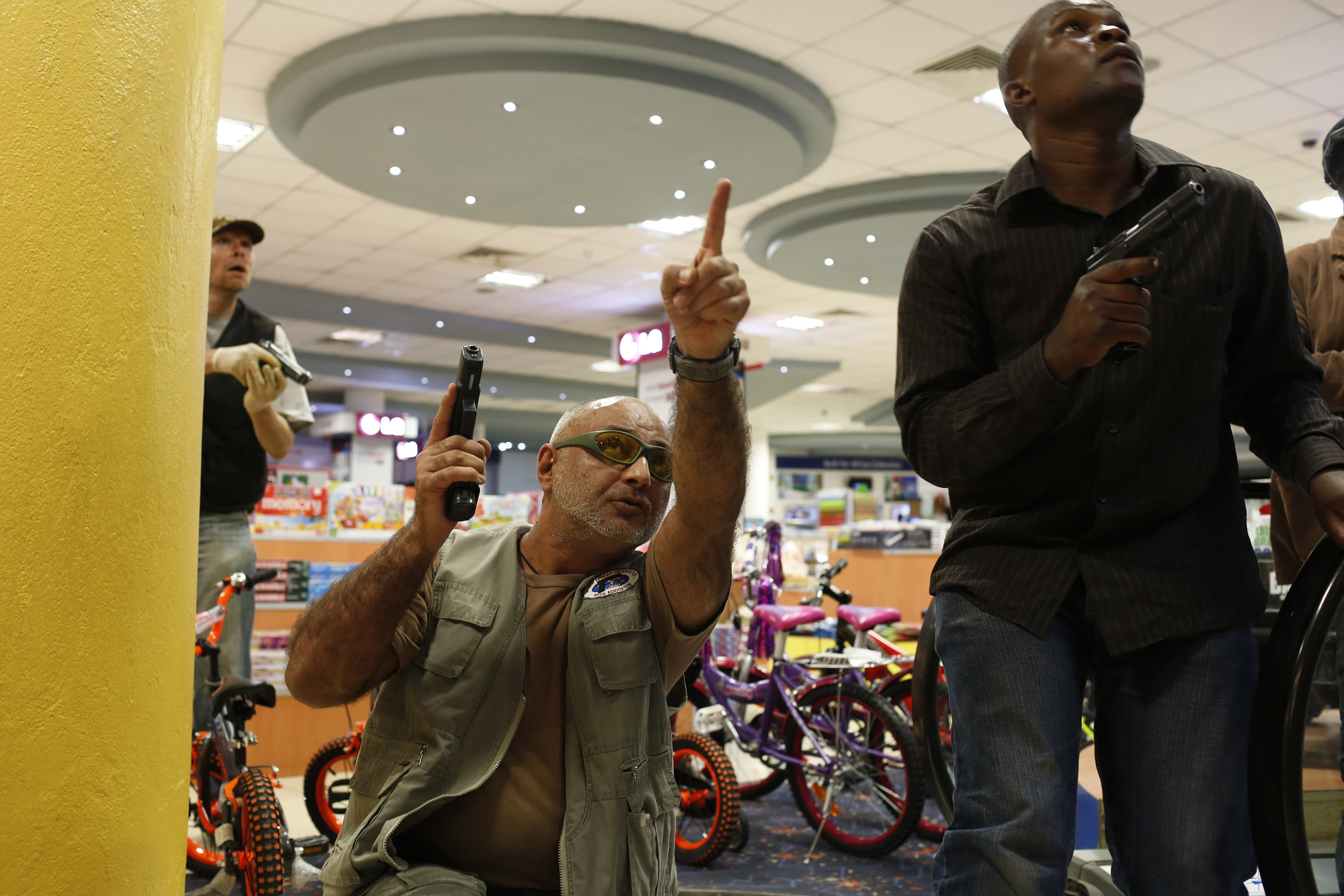 Damned Vigilantes and Insurrectionists making the difference by going into harm's way and getting people out of the line of fire.
The article is long and worth it. I saved it in PDF for future reference. Get you beverage of choice and study it. It may very well save your life one day.