I figure you must have heard by now that Postpartum Abortion supporter and Governor of Virginia, Democrat Ralph Northam, had a photo in his yearbook doing a blackface. Initially it did not get  a lot of coverage because Virginia is too important a state for the Democrats, and they would be forced to either acknowledge the fact that there are two sets of rules or they would have to demand his resignation/removal.
But at least the Democrats can count with the efforts of CNN to try to soften the blow by carefully changing one little letter on a video posted by the governor and replayed by them.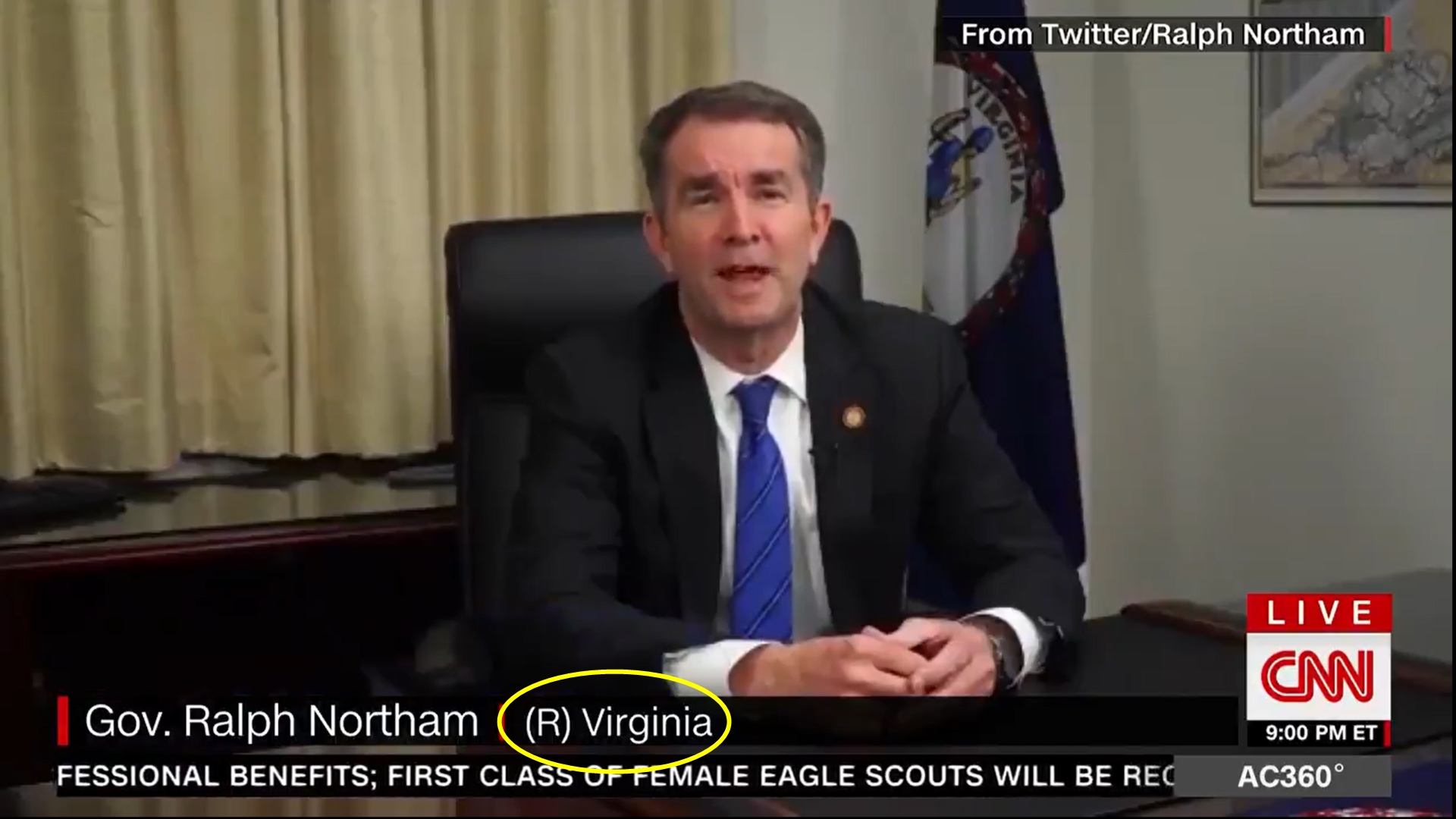 Voila! Now the fucking asshole racist is properly identified as a Republican just as the Narrative indicates.