They are in serious need of medical care because of this: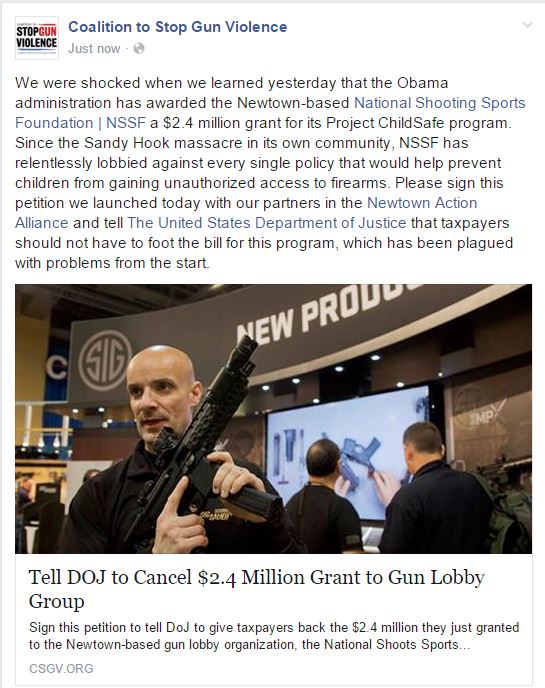 And I was about to do my usual collage of Laddites being all outraged and whatnots when this exchange happened. One for the books, I tell ya.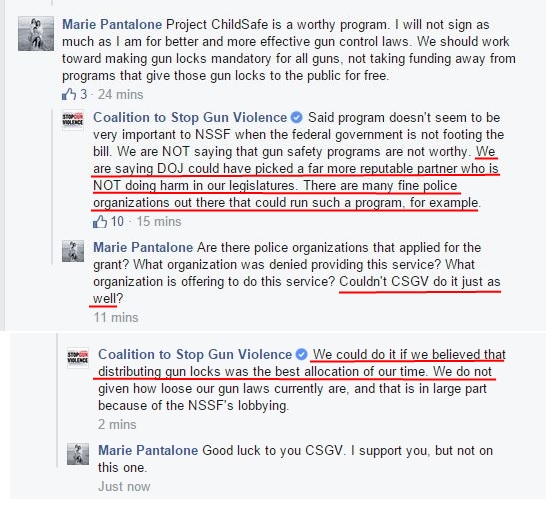 It shows how little CSGV actually knows about Project Childsafe. If they would stroll for five minutes, they would have found out that it is the NSSF the one providing the materials to police departments and other institutions. As it stated in Forbes:
Bill Brassard, NSSF's director of communications, said, "Under the George Bush administration, Project ChildSafe received tens of millions of dollars in support for Project ChildSafe's firearm safety efforts, allowing the NSSF program to distribute more than 37 million firearm safety kits that include a gun lock in communities through partnerships with 15,000 law-enforcement departments.
And the part about "best allocation of our time"? Lovely admission that they do not have either the manpower or the budget to even have a paid intern to work social media. All the Facebook supporters do not send a whole lot of cash their way and they only get to say stupid and unverified stuff to make their mark…and free online petitions.
Maybe they should contact the DOJ and ask them for a grant, if it is legal.
Hat Tip to Justin for the Forbes link