Note: Site is down. Tor takes you in, but it seems the files have been removed from the server. The files are once again downloadabe via Tor. Back to normal soon.
We are already getting traffic at our new host of https://t.co/2zJBmRaRvg + mirroring across servers, hosts. Can't stop the signal.

— Firearms Policy (@gunpolicy) August 2, 2018
I will let you know when the next site when it appears.
They think they won… LOL
---
I am just gonna copy paste from CodeIsFreeSpeech.com. Feel free to download. Make Copies. Pass Them Along.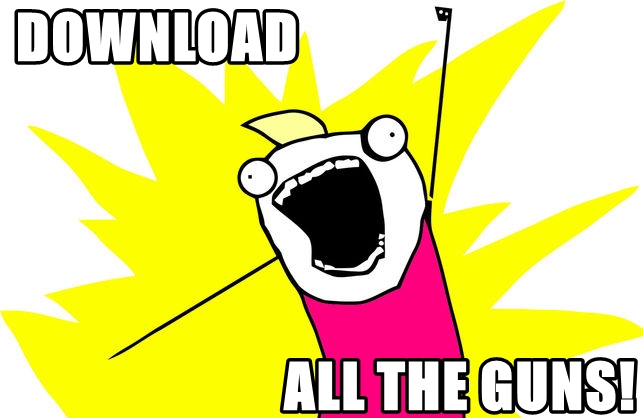 ---
CodeIsFreeSpeech.com is a publicly-available Web site for truthful, non-misleading, non-commercial speech and information that is protected under the United States Constitution. The purpose of this project is to allow people to share knowledge and empower them to exercise their fundamental, individual rights. CodeIsFreeSpeech.com is a project of Firearms Policy Coalition, Firearms Policy Foundation, The Calguns Foundation, California Association of Federal Firearms Licensees, and a number of individuals who are passionate about the Constitution and individual liberties. We wish to thank Cody Wilson and Defense Distributed for their courage, passion, innovation, and inspiration. You can send us a message here.
SUPPORT YOUR RIGHTS AND THE PEOPLE FIGHTING FOR THEM
FREE SPEECH FILES & CODE