And the reason, as I told a Liberal friend is because they let the narrative be controlled by people like this: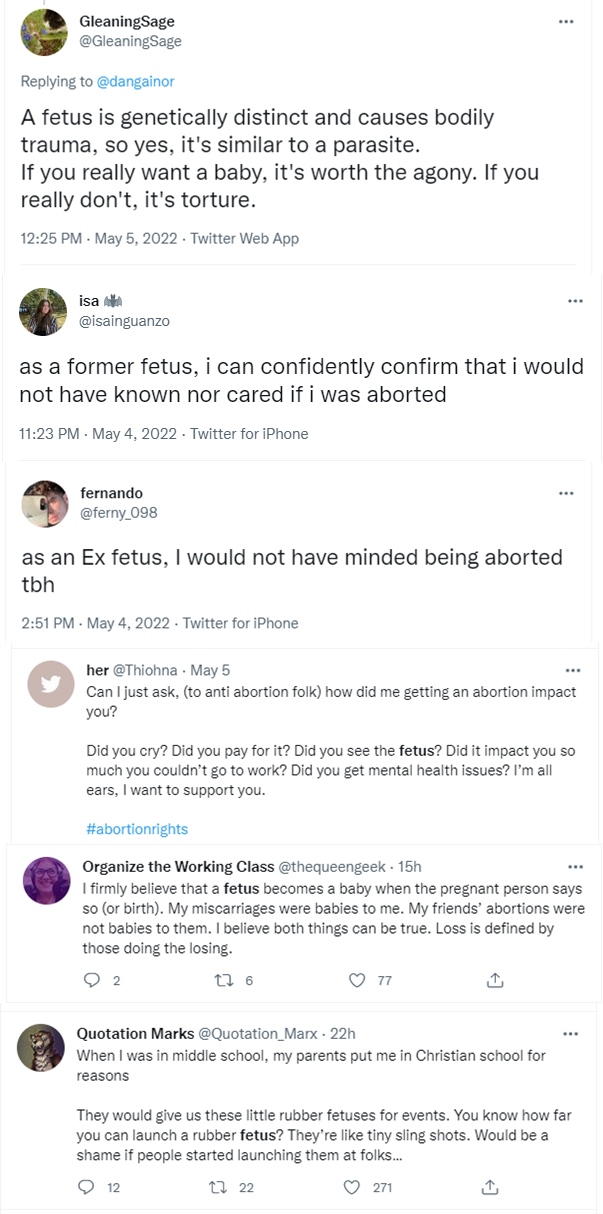 According to every Abortion activist, every single abortion performed in the US was to save the mother from some evil sickness, (physical or mental) or a consequence of rape or some other horseshit. Not one of those activists will step forward and actually say what everybody knows: "OK, yes, a lot of those abortions come from stupid and irresponsible women that could not keep their legs closed nor could comprehend the mechanics of how to swallow a fucking birth control pill or seek other means of contraception available at the local Walmart."
And that is how states have managed to pass abortion laws that 20 years ago would have been unthinkable to even come to a vote in any legislature of the Nation. It did not help either that the same people now screaming "My Body, My Choice!" has spent the last two years trying to force people to be vaccinated, wear masks and stay incarcerated at home or face grave consequences.