This is a variation on the insurrectionist meme: The NRA HATES COPS! ZOMG! Forget that the NRA has had a tight relationship with Police forces for decades and a lot of cops are NRA members or at least they sympathize.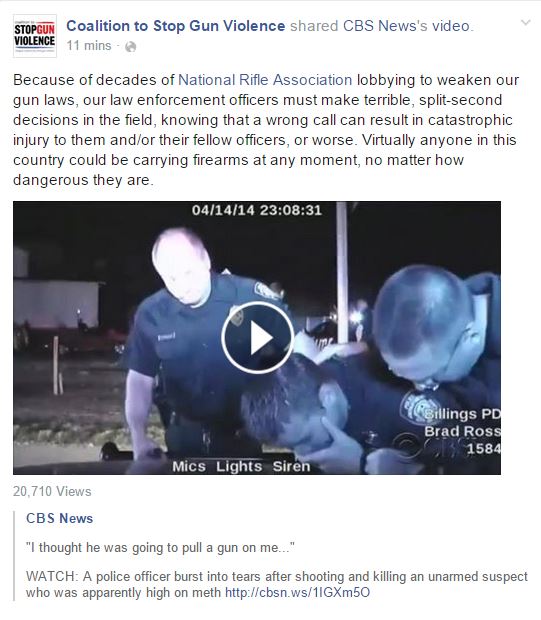 Now, the message as silly as it can be, fails when your own followers go out of their way to sabotage it. If anything, the amount of cop-hating replies pretty much screws with the attempt of NRA-as-enemy-of-cops narrative. Here are some selected samples. Enjoy!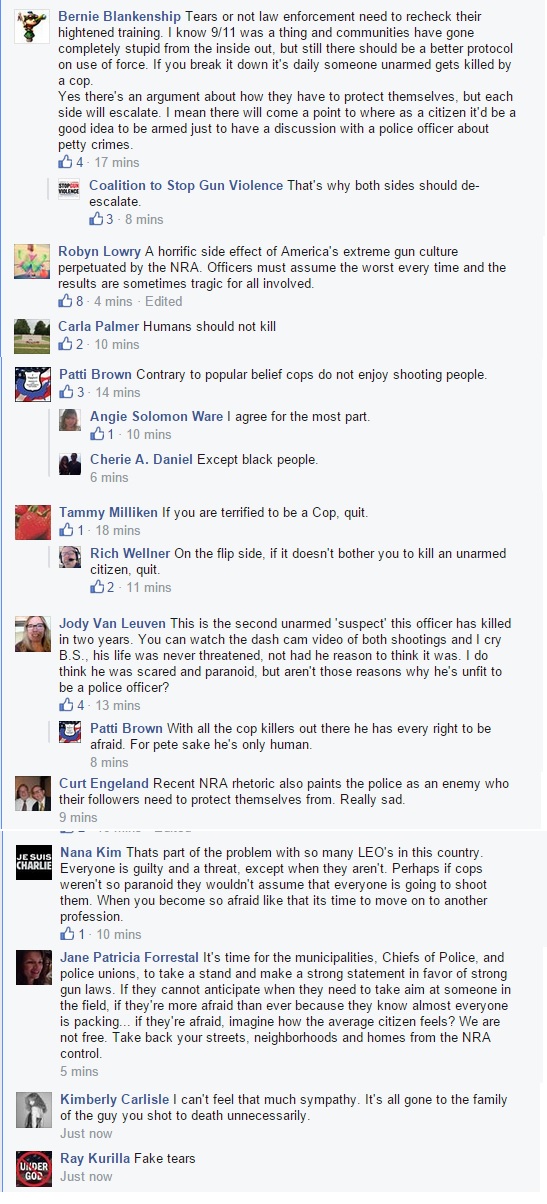 CSGV, not very efficient on Gun Control, but a barrel of laughs.
UPDATE: If the above was not enough, they got mentioned by Fox and Friends ranting against Chris Kyle and CSGV got in full "Oh Crap" mode. But of course the animal runs true to its nature and some of their followers double and triple down.
They are so much fun to watch collapse onto themselves…..