Sad case in Casselberry, Fl where a Domestic case went full stupid & deadly.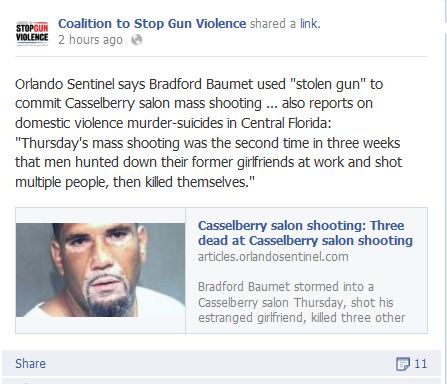 Since it happened, the Cult to Stop Gun Rights Violence has been beating the ZOMGGUNS drum. If you read the article, the estranged girlfriend followed all the recommended steps validated by CSGV: She left the abusive idiot, moved away & got a restraining order. This is enough to be safe according to the "experts" but time and again we keep finding the bloody demonstrations that it is not.
A gun may have not prevented the situation, but at least she would have had the chance to do something. But if she had actually defended herself, the CSGV would have nothing to cry about and request more blood money from its followers.
Victimhood is not sexy.