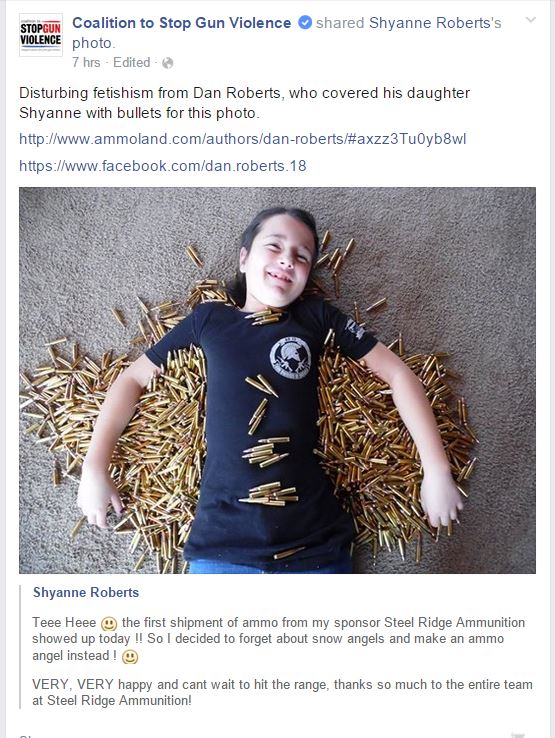 I don't expect your average Gun Control fanatic to be knowledgeable about guns and much less about ammo. So when I was checking this thread, I expected (and found) the chorus of "OMGSHEISGONNAGETSHOT!!!1!"  What I was not prepared to read was the final descent into the pool of moral feces that these people managed to take to Olympic Sport level.  Go on and read, have anti-acids at the ready.

There were plenty more comments, but I just could not stomach such mental filth in one take. I would be afraid to check these people's browsing history.  They seem to be knowledgeable of child porn and snuff porn on a level that is….well, scary.
I have this immense need to take a dive in a pool full of Lysol.