So CSGV Media Intern poses this question:

And once again we are regaled with the caring, opening and understanding of the Laddites, beautiful hearts full of love and compassion.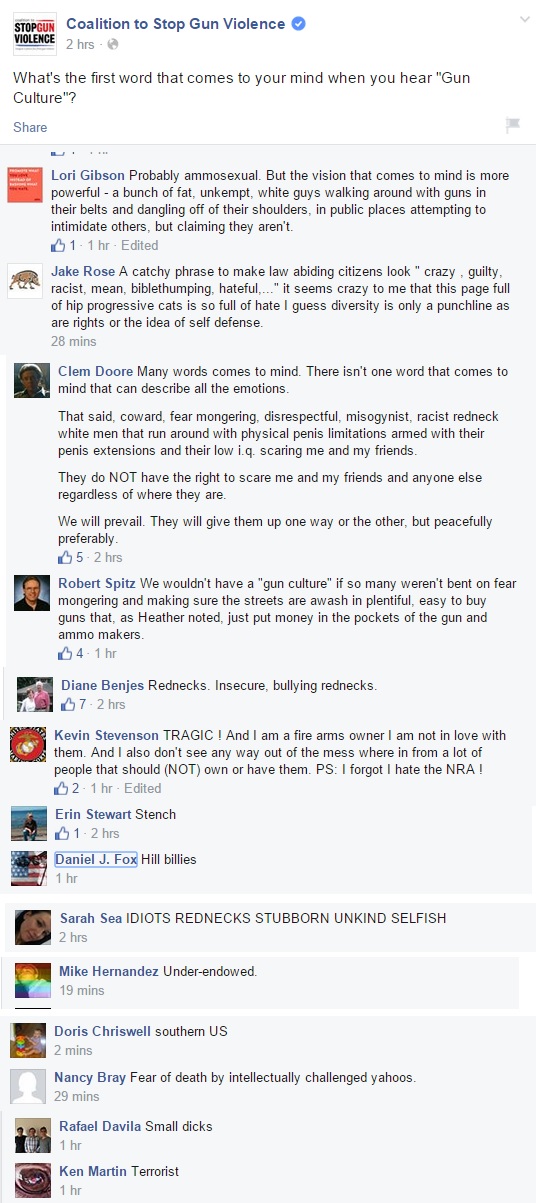 What's with the penis thing? Specifically, How do they know the sizes we may or may not have? Do the Coalition to Stop Gun Violence have people who go door to door asking "Are you a Gun Owner? May I see your penis?"
I have been lucky, I guess, that none of the Penis Census Takers has drop by my place.