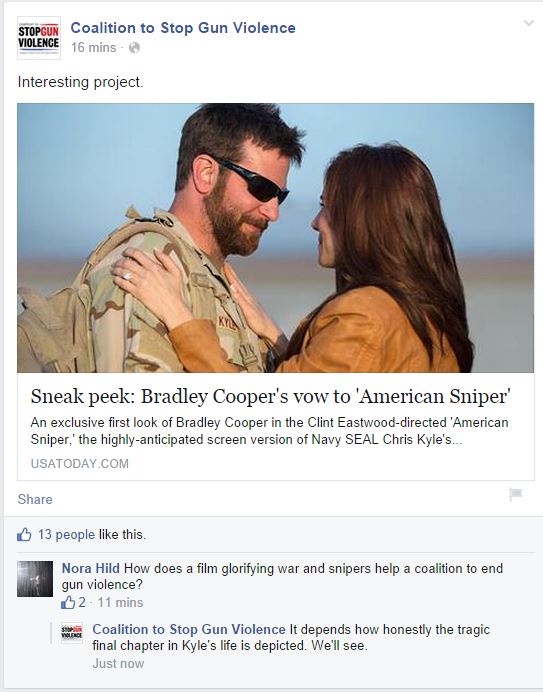 Dear Cult Coalition to Stop Gun Rights Violence:
I can tell you up front that you guys won't like it.  He died at the hands of a sick man he was trying to help. He believed that No Man Left Behind applied even after service was over because he knew the nightmares weren't.
And you won't like it because it will show he had Honor, a foreign concept to you guys.