Just a very small sampling of comments from two CSGV posts regarding the possible SWATting incident in Oklahoma.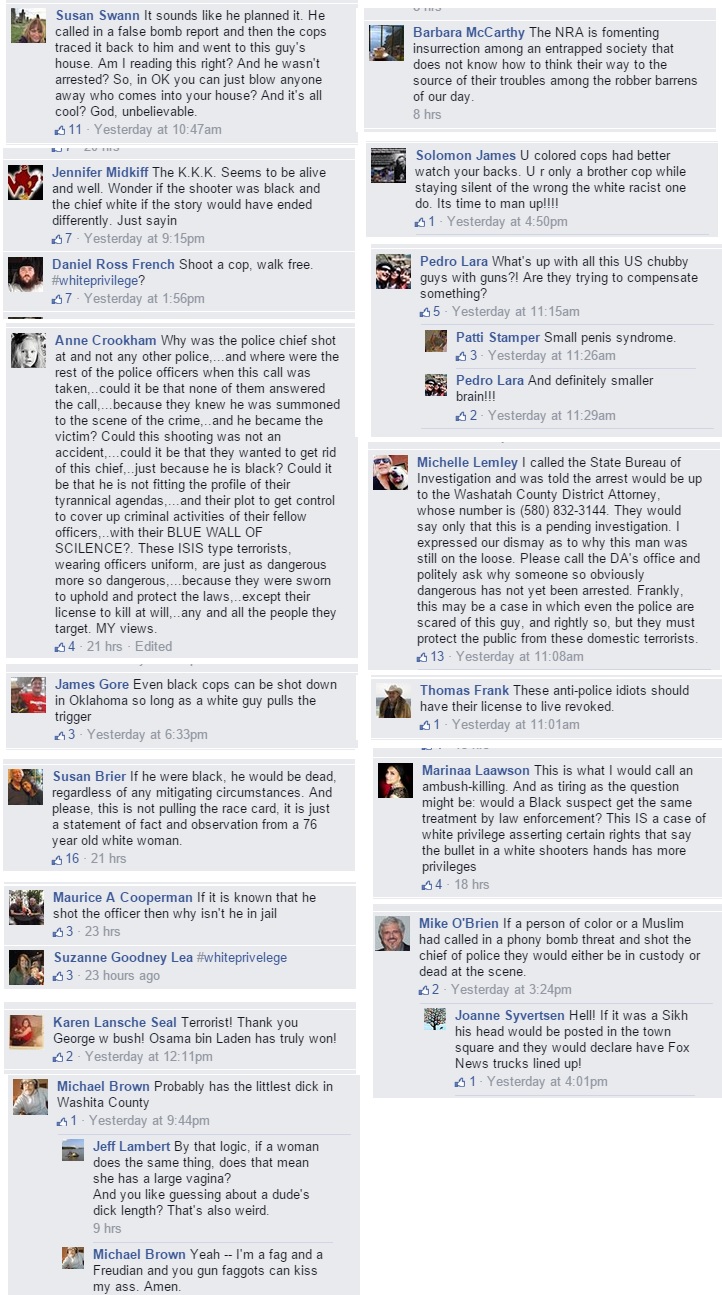 Both posts had close to 900 replies. Only a fraction of them asked the same question: "It does not make sense for the shooter to be free unless there is something else". But not one single reply that I saw was from somebody who did their due diligence and spent 5 minutes searching for more information and coming up with the possibility of a SWATting event.
I know it is getting tiresome, but always check your sources, always try to find out more than the "official" statement. And even if you get it wrong, you know you did your effort and have no problem admitting and correcting any previous mistakes. But what we have above is a blind cult-like following who was more interested in apply all kinds of Social Justice principles to make the story true instead of searching for the truth. Tolerance is not an option with these people.