I guess the Cult Coalition to Stop Gun Rights Violence did not like the FoxNews article about Swatting and now they are demanding that their followers waste police time and efforts by going to "check" on Law Abiding citizens.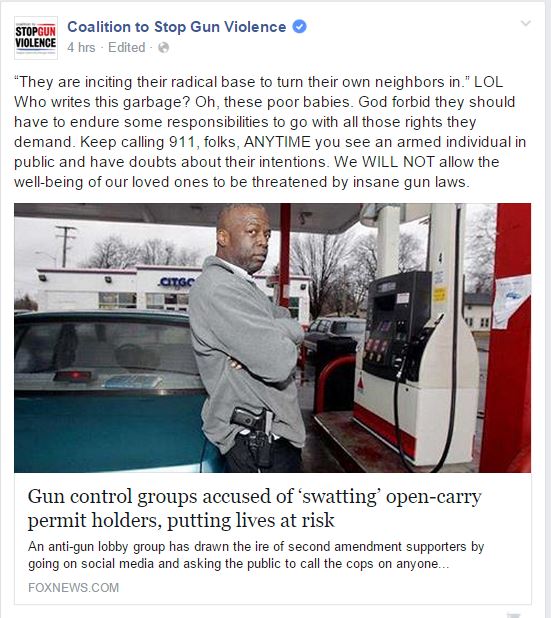 And, of curse, the Laddites have to distinguish themselves for really stupid creativity.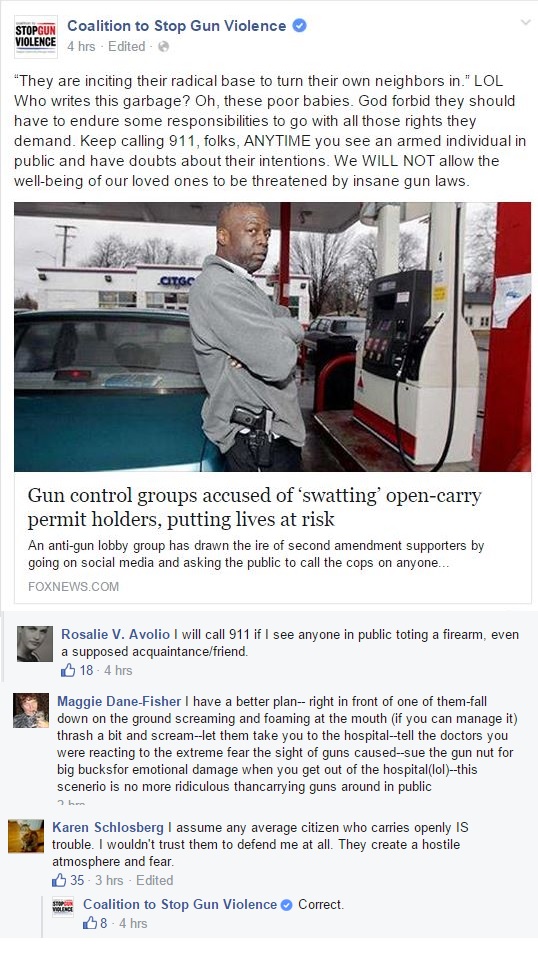 You now they are morally corrupt and bankrupt when they have no problem to throw friends under the legal bus or commit fraud to achieve their goals.