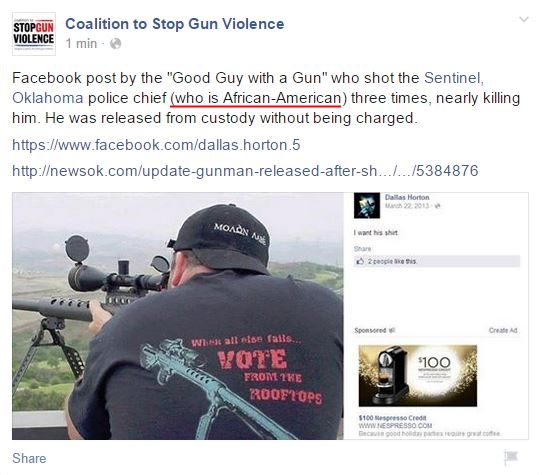 Reading the original story seems to indicate one of those clusters funks that never end up well. The shooter was interrogated and released which means there is something else cooking that does not fit the standard version. But checking on another source, it seems that Dallas Horton might have been the victim of SWATting.
According to the Oklahoma State Bureau of Investigation, the suspect called 911 at about 4 a.m. and identified himself. He told dispatch there was a bomb in the school and he would detonate it at a certain time.
via Authorities: Sentinel Police Chief Shot During Bomb Threat Inves – NewsOn6.com – Tulsa, OK – News, Weather, Video and Sports – KOTV.com |.
We are still way early in the investigation, but the fact that the police did not arrest Mr. Horton tells us a lot. According to his Facebook page, Horton is also heavy into Online games and knowing what we know about some sore players from past experiences, the SWATting thing might not be off the track.
But CSSGV had to go with the Race card because it is the thing to do when you don't have a stilt to balance on.