But I've been busy all day plus being a carnivore. Had the smoker going for 12 hours and it is still going but a pork shoulder came out spilling juiciness and happiness for the family.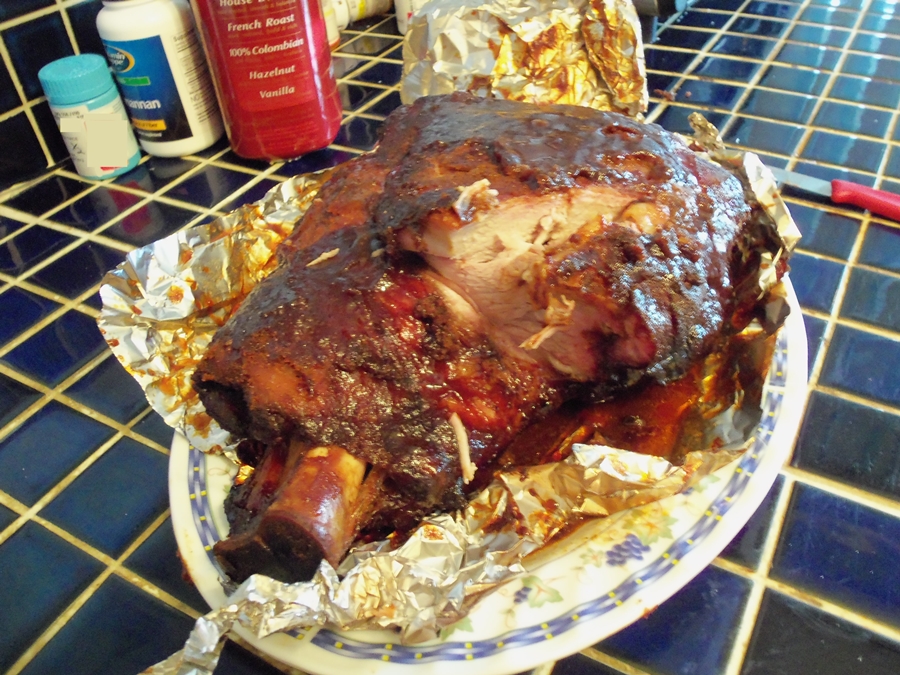 The slop alone was simple masterpiece: commercial BBQ sauce with about 2 spoonfuls of rub and about a cup of orange juice.  OJ goes amazingly with pork and you may want to give it a try.
Now if you excuse me, the couch awaits!