Several readers have come up with the idea of a Dead Che BBQ/Grill Day and I have to say I like it.
So, we make it official and celebrate it on the anniversary of his becoming a good communist.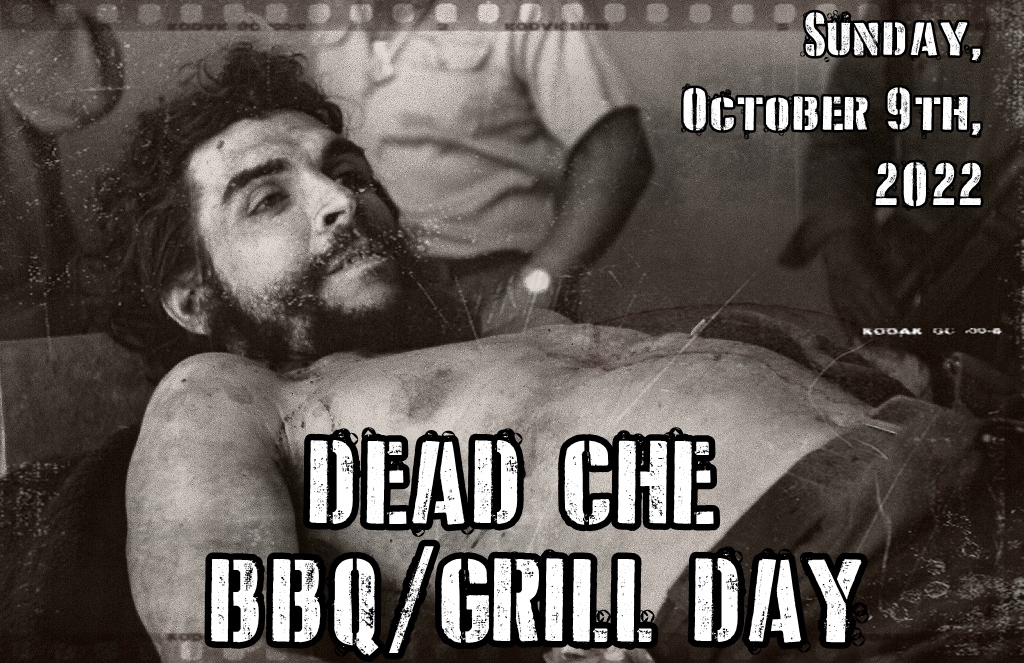 Since the story says the authorities were tipped by a pig farmer in the area, some sort of pork must be part of the menu. And no, dear people from Georgia, BBQ or grilled Baloney sandwiches are acceptable. I know how you guys think. 😀
You can figure out the rest of the menu to fit your particular taste and we need to come up with an official drink later. We have 8 months to prepare.