All these cries for a "revolution" from the Left and related idiots.  We are talking about people whose definition of preparedness is having a fully charged Smart Phone and a battery backup on their way to an Anti Trump march wearing a pussy hat.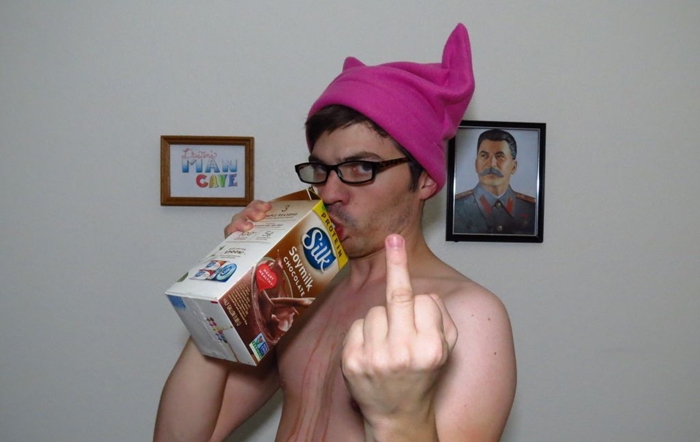 These are the people (unarmed people at that) that are going against a very-tired-of-your-bullshit individuals who in some way or another, have been preparing for manure to intercept the fan scenario. We are talking millions who own guns that make the top ten armies in the world seem puny. Millions who have stockpiled billions of rounds of ammunition and even worse: the make their own.  There was some Lefty journo reminding and warning about how the 60s and 70s there were bomb all over the place, but he ignores those rednecks that blow shit for fun every day right, know how to go to Loews and come out with all the materials for a couple of hundred pipe bombs and a sub machine gun. Oh yes, it would be a very spectacular Revolution, lots of explosions and shots and the rest of the crap associated with one.
And it would last about a week, two at the most.  After that, it would be only a matter of watching the news about the Lefty Americans who crossed the border illegally and are now in refugee camps near Ottawa, Montreal and Calgary. And the press conference where the Mexican President is sending troops to the border to protect Mexico's sovereignty from the hordes of Gringo escapees invading the country.
The bad thing? We would need to have emergency Congressional elections since almost half the congresscritters would be gone and residing comfortably in Switzerland, France or (more likely) countries without extradition accords with the US.
So dear Lefties, shut the hell up about the Revolution. Your idea of hardship is having to wait 10 extra minutes for your Uber-delivered sushi.  You cannot even imagine how ugly civil warfare can get. One hint: Smells a lot like burnt BBQ, only it ain't pig.