Latest projection/prediction/guess: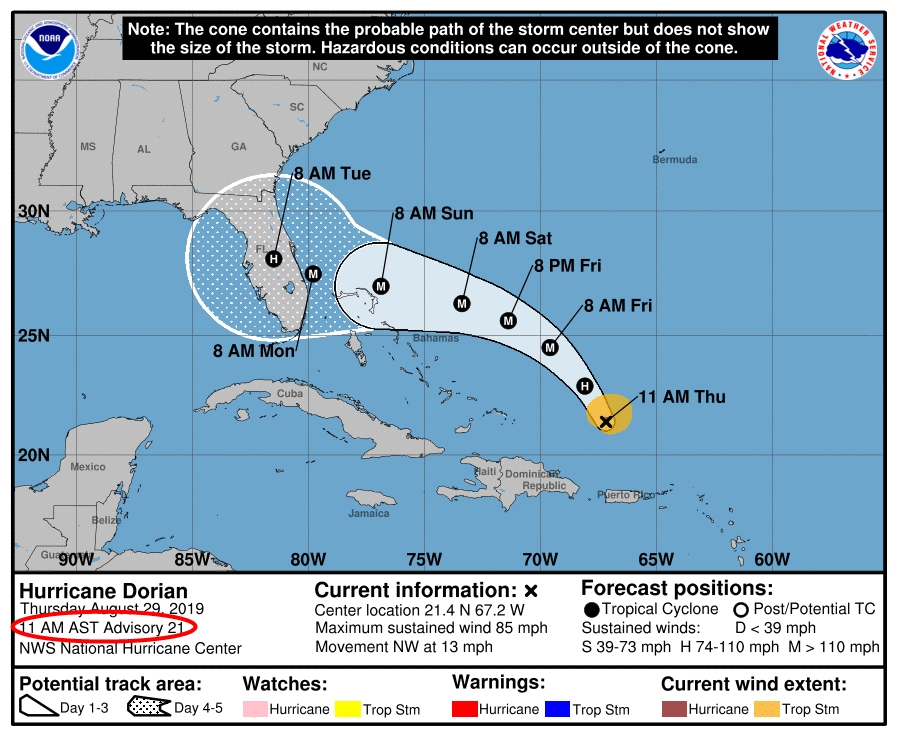 A slight improvement, but I won't be happy till the eye is way past 27N and -78W.
Say what you want about South Floridians, they do not wait to the last second to get started with hurricane preparations.  Dorian is still 4 days away to reach landmass, but people were getting their prescriptions filled: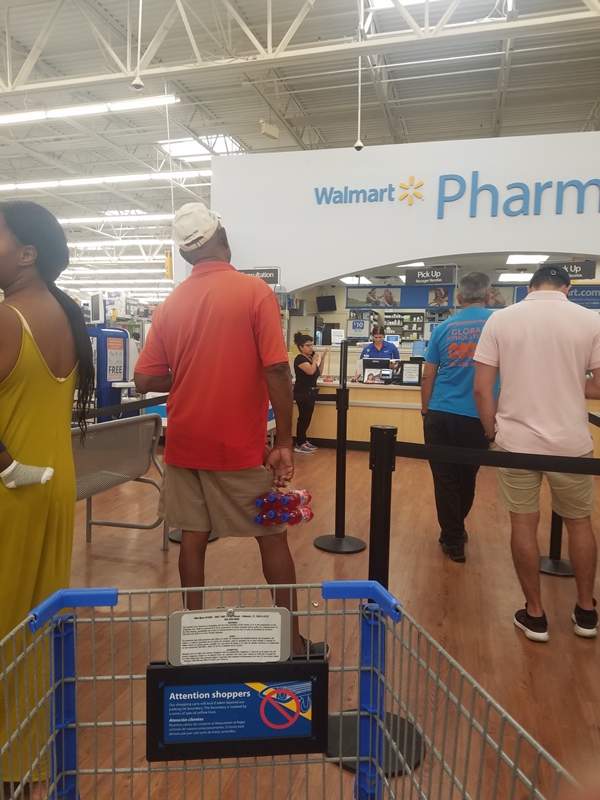 After getting mom's script, I went hunting for gas: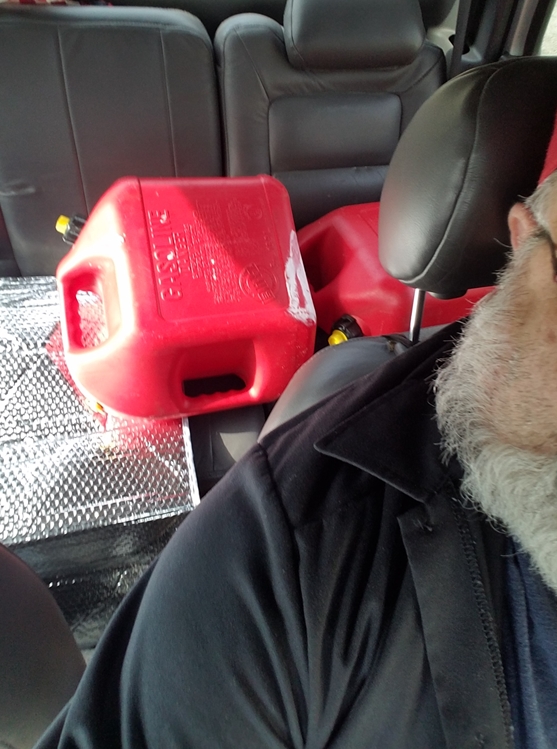 My first choice was my regular station which was packed. In their defense, it is a shopping club that sells for 25 cents/gallon less than everybody else. Took a hard pass.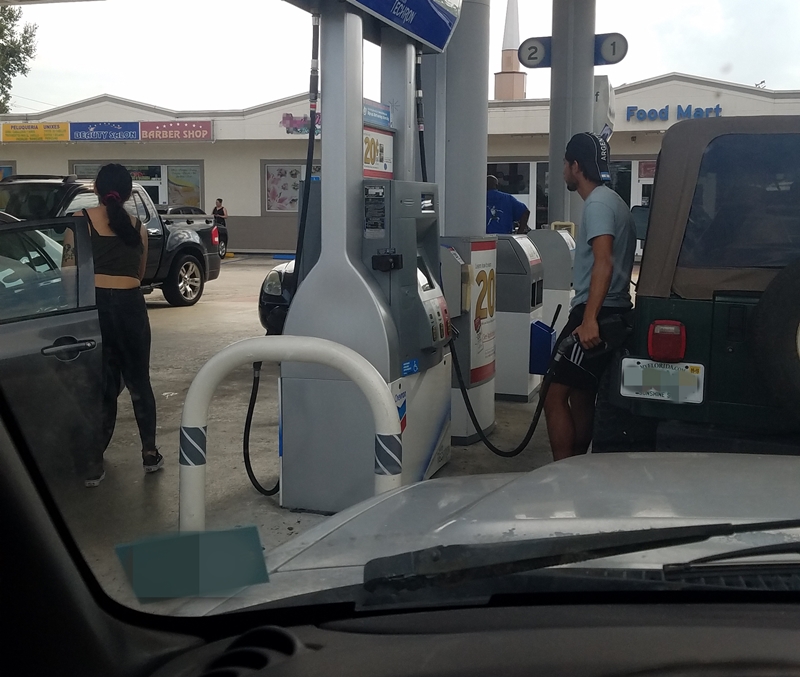 I went to the neighborhood station who has been dutifully dispensing gas needs during hurricanes since we moved in the area a couple of decades ago. Busy, but not crazy busy yet. Only had to wait for Junior to get his ass going.
The only hard thing to do yet is to install the hurricane panels and I have a trustworthy guy who will come Sunday if needed to put them up. I can do it, but I know I will be chugging pain killers after that and I rather pay somebody to do the hard labor. I tell you this: next house is gonna get accordion shutters and screw how expensive they are and that if we buy a new house, more than likely it will be in Tennessee .
OK, that's it for now. I still have one more item to get which is not urgent and the get lunch.