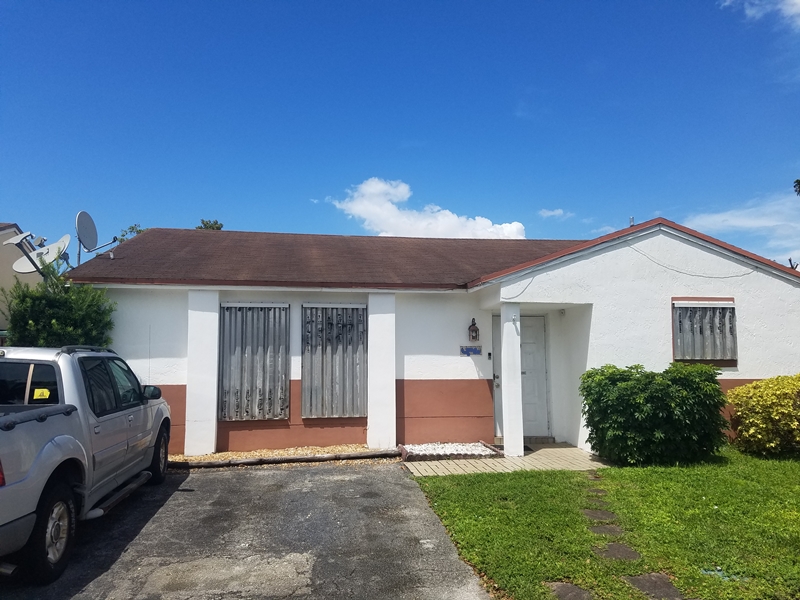 Door is metal so the forint is set. My guy brought a guy who was doing shutters for the first time.  Which explain why the shutters on the left are upside down.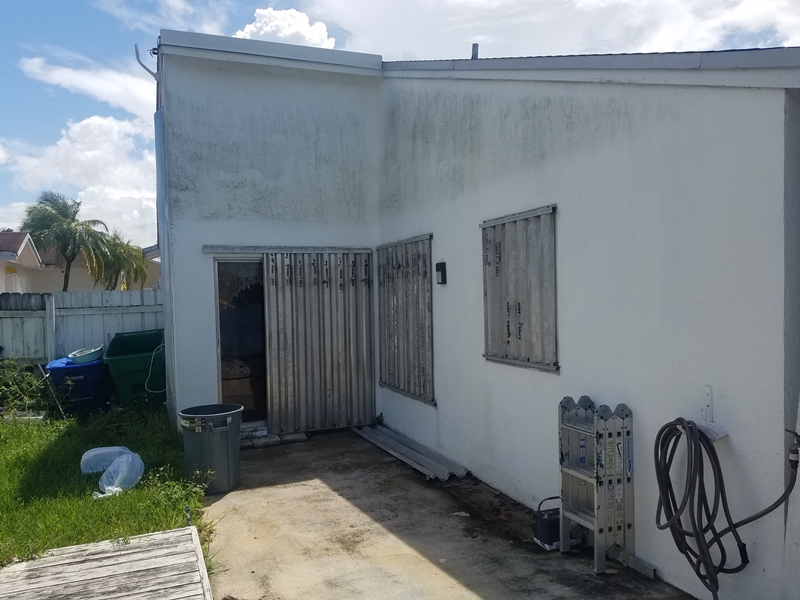 Sweet gods of Andromeda! I need to kill that mold…. yeech! A simple solution of 70/30 water and household bleach will have it spotless in about 30 minutes after application.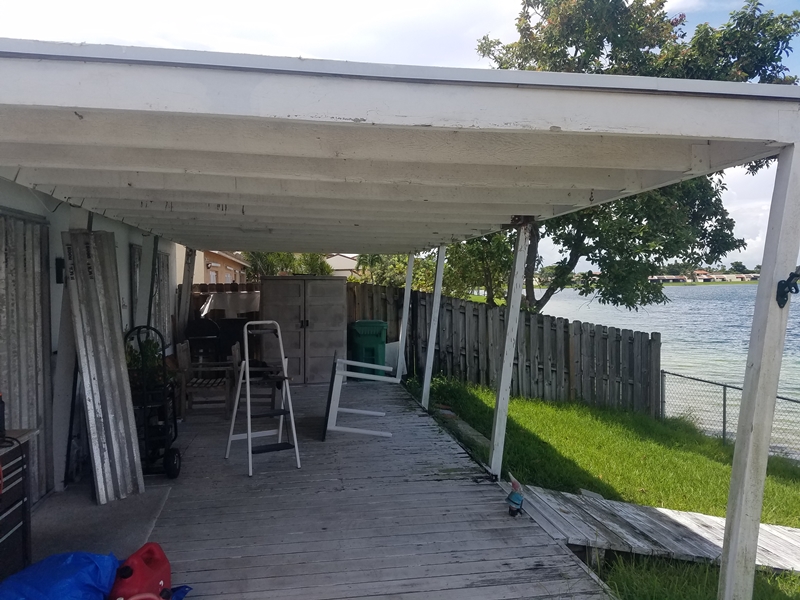 Back porch is done. same as in the picture before, a couple of panels are not up yet so we can go in and out till right before SHTF.
And last but very important: Vigilant Gnome staring down at Dorian 200 miles away.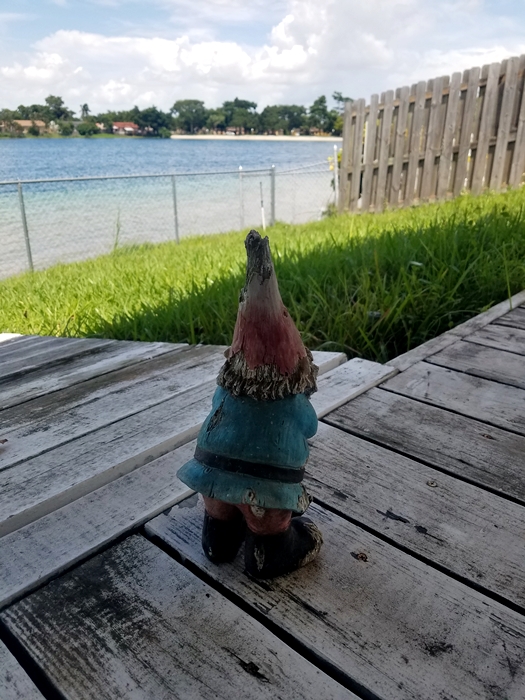 And a silent prayer for those in the Bahamas.
And will somebody please give Dorian's steering wheel a slap right? Thank you.