I woke up late this morning and made a beeline for the computer to see what was going on.  My heart jumped a wee bit between checking that it now had sustained winds of 145 mph (also known as Cat 5, AKA "Eff your Hurricane code, it is coming down) and that it may not be landing near me. In fact, it may not do it at all.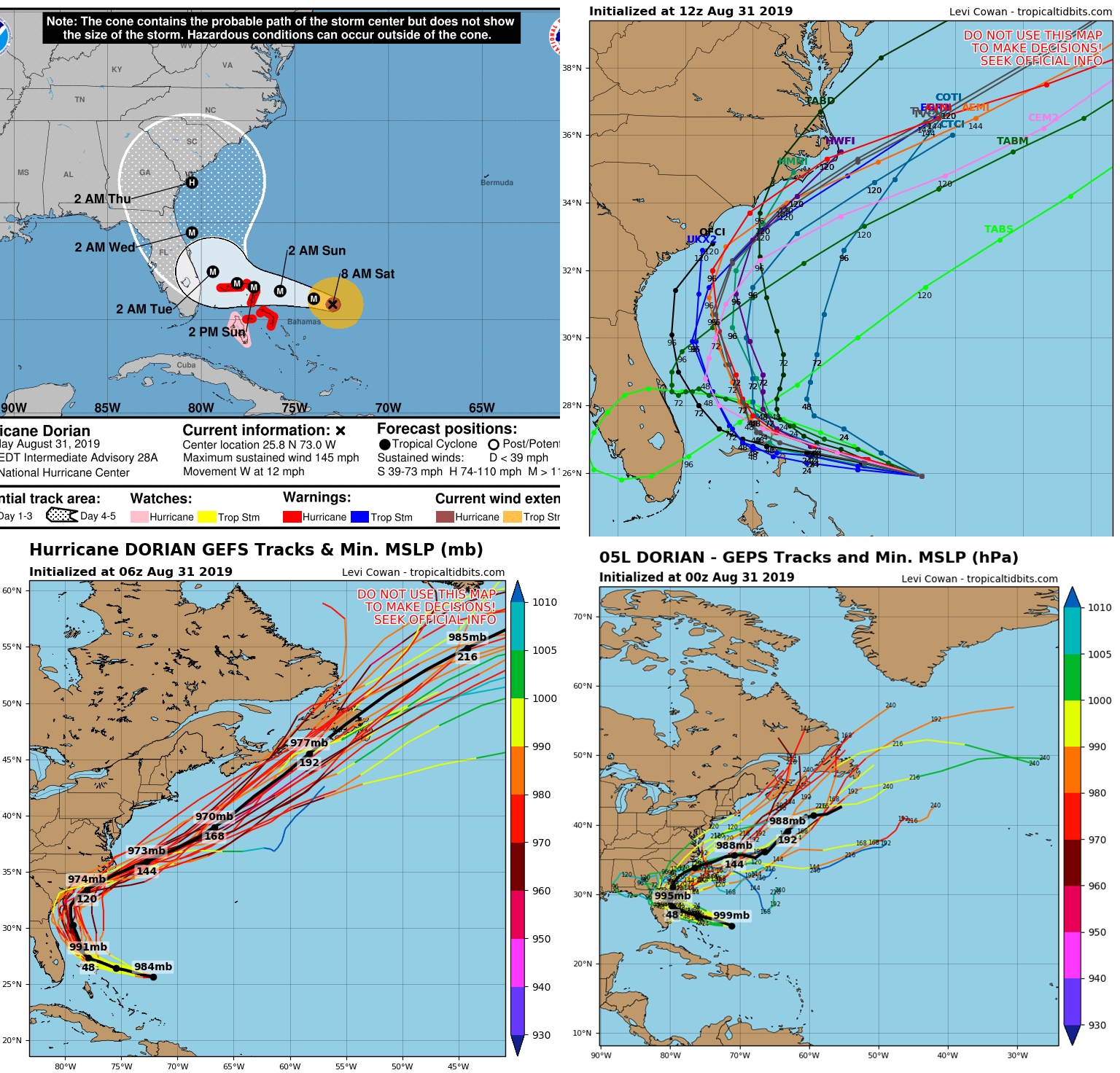 This is a scary bastard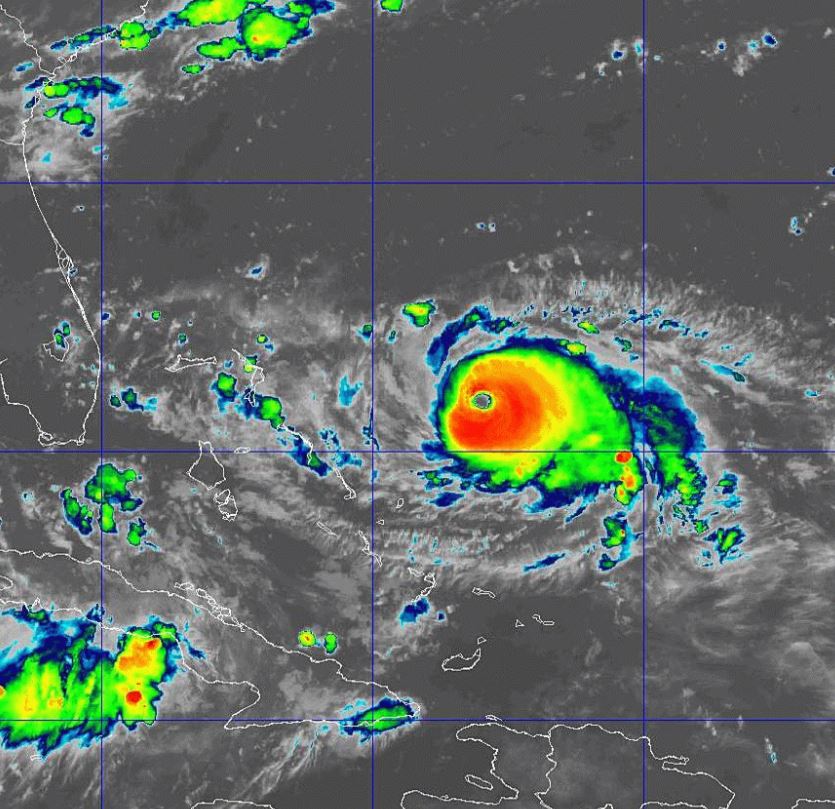 I have delayed the installation of the hurricane panels for 24 hours to see if this sucker actually moves north enough for my paranoia.  Till then, I'll let the missus continue with the praying.
UPDATE
Some models are now saying winds dropping to Cat 4 and then Cat 3. Fingers crossed or the Bahamas will get badly remodeled.