Early last year I watched a video of SpaceX launching a Tesla towards Mars.
I knew I had seen that scene before.
And I said to myself "Elon Musk, that motherfucker is going after the Loc-Nar."
I didn't realize at the time, just how much of an evil super-villain genius Elon Musk really was.
Then I watched on November 21st of this year, Elon Musk unveiled his partial-birth-abortion of an electric pickup truck.  The unveiling was a disaster, the bulletproof windows were not.  It was awkward to watch.  Musk looked much less like a Billionaire CEO in command of a game-changing technology than he usually does.
Even I fell for attacking the Cybertruck for being a piece of shit.
How could the guy who created SpaceX allowed such a half-assed launch to occur making him a bit of a laughing stock?
The answer: misdirection like a fucking boss.
The Cybertruck debuted on November 21, 2019, the same day that PlainSite broke this story:
The previously restricted $TSLA Tripp police report has been released. It's stunning. Pages 1-4, below. pic.twitter.com/CWRGxs3aLA

— PlainSite (@PlainSite) November 21, 2019
Elon Musk seems to have had employee Martin Tripp swatted because Tripp is a whistleblower in a case against Musk.
Here is the report from the Tweet above, regarding the report of the active shooter and the deputies' meeting with Tripp, from the Storey County Sheriff's Office.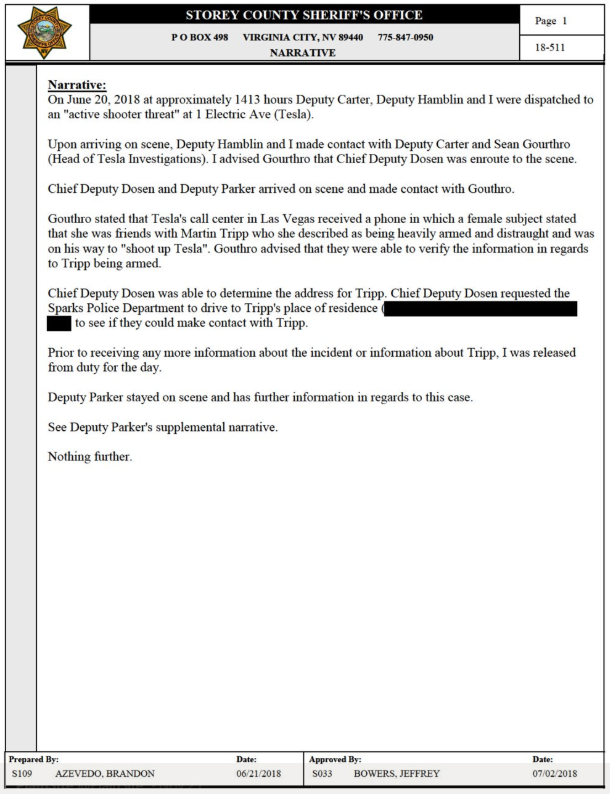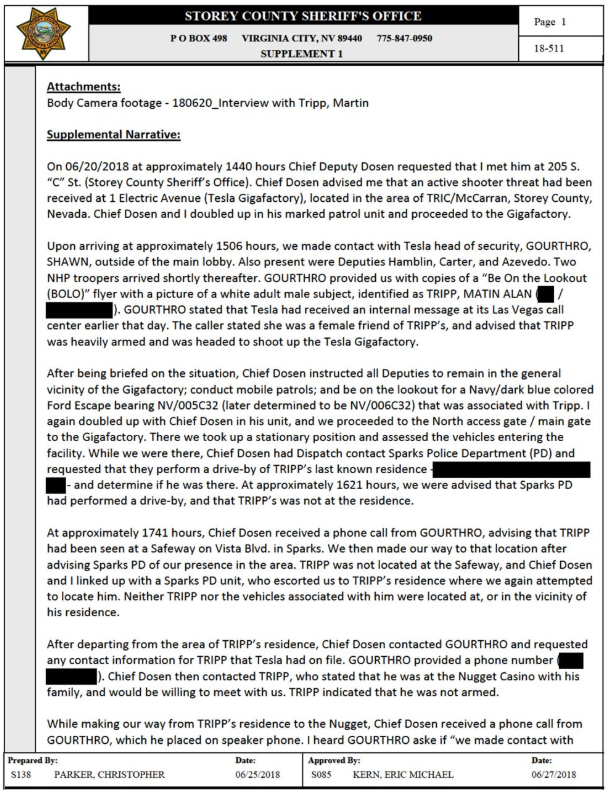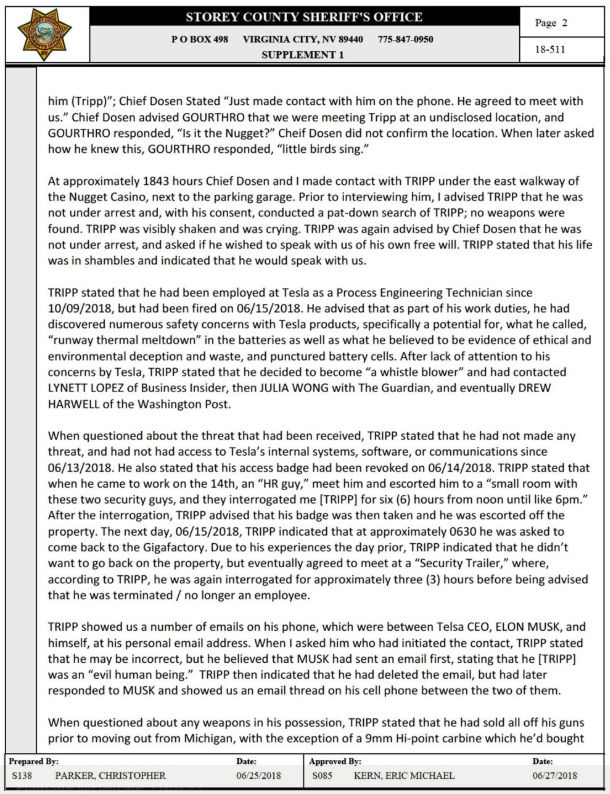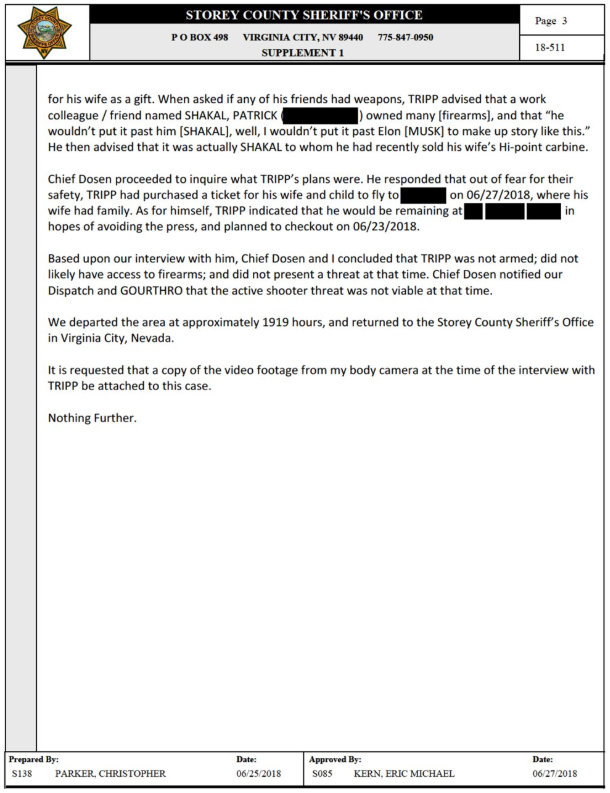 I clipped this part out to make it easier to read: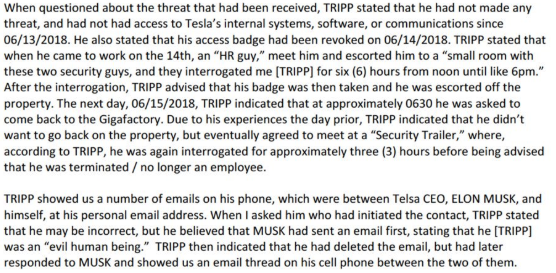 I'm not sure how it is legal for a company to hold a fired employee and interrogate him for hours on end.
Then there is this section snipped from the report of the other responding deputy.

Does it seem odd that it was the director of security for Tesla that made a call about a threat to another location through the internal call center, as opposed to the Gigafactory calling the local police.
Considering that a mass shooting was supposed "possibly take place at any moment," the threat going from the Gigafactory to the call center to the director to the Sheriff seems to be a lot of time wasted.
According to PlainSite, Musk has a history (evidenced by court documents) of harassing people who cross him.  And by cross him, including people who question his technology or reported on Musk's unethical behavior.
And this misdirection worked.
Who mentioned anything about an executive-level conspiracy at Tesla to swat a whistleblower with the Stoney County Sheriff when the Cybertruck disaster was the big, flashy Elon Musk news?
That is evil super-villain type shit right there.