I have been replying to people who post under the #endfamilyfire tag with the following: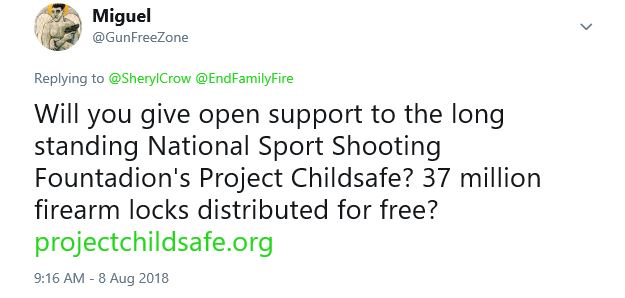 Then I saw this post: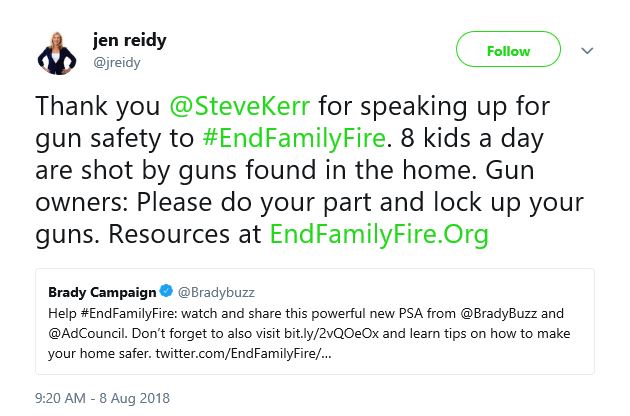 Resources? For a moment, I hoped that I was wrong and they actually and finally stepped up and started to provide real-life solutions like free gun locks.
I should have known better:
 This toolkit contains all the resources you need to extend the reach of this important campaign: PSAs, printable materials, social media assets, and helpful tips to engage your partners and your community.
Short answer: Nope. Just another useless campaign to clutter the waves with useless gun control crap. I did find this particular tweet ironic: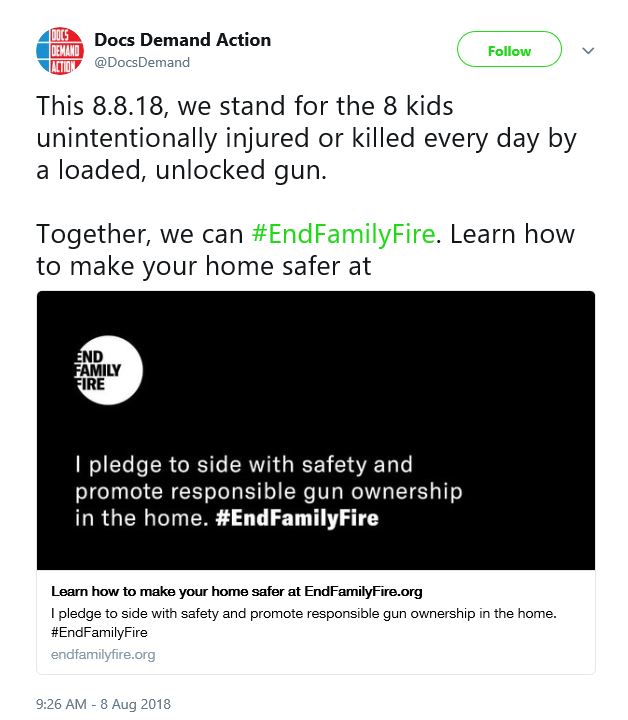 "Hey doc, I have a bad infection."
"Here, read this pamphlet and post in social media. That should cure you. Your copayment will be $70."
Yes, that stupid.