I saw this come across my Twitter feed: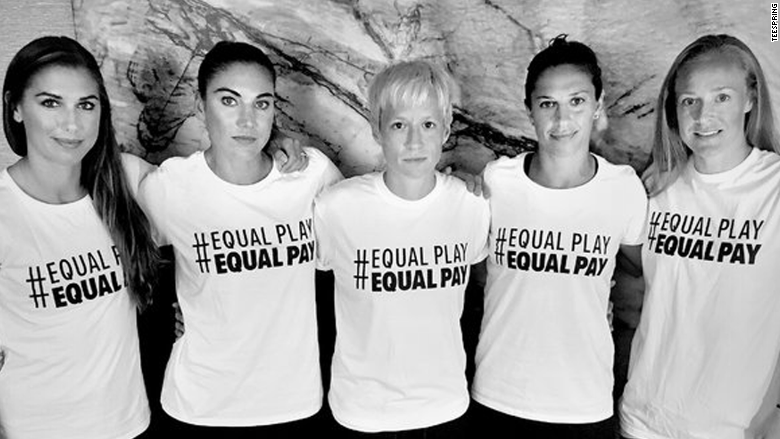 And my mind, twisted as usual, thought the following: We need some ultra rich guy to pony up $5 million or Euro equivalent for a winner-takes-all match between the US Women's team and, let's say a second division winner from Spain or Italy.
And let it rip.
Why not First Division or National Teams? Because I an am asshole. Second division teams in Europe are the guys that are pretty good, but not First Division UEFA-World Cup power and style. I guess it is the soccer equivalent of Triple A with the difference that if the team plays very very good, the whole packet can get kicked upstairs which means some team in First can be shipped down to second.
These teams are hungry teams and if they are Spanish or Italian, then Megan Rapinoe and her babes would facing eleven Clubber-Lang-hungry male players who will not give two craps if they hurt their feeling or their kneecaps. I may have forgotten to mention that Spain and Italy play a very physical version of the game at that level, very few theatrics. Add to the mix a heavy dose of machismo ("Losing to woman? Never!") and a bounty of $5 million for one game and it will make for an interesting test to see if the Women's Team can cash with their play the checks they keep issuing with their mouths.
I smell a heavy overdraft.